Feb. 24, 2022
On August 7th, Starlight Power and Guangxi Nayuan Tourism Investment Co., Ltd. successfully signed a 400KW Chongqing Cummins diesel generator set.

It is understood that the project is located in the south of Shandong Reservoir in Shuangqiao Town, Wuming District, Nanning City. The natural resources of the scenic area are good, surrounded by mountains and rivers, and lined with green trees. It is a rare natural oxygen bar and leisure resort. The first phase of the project covers an area of about 288.81 mu, with a total construction area of about 170,000 square meters and a total investment of 600 million yuan. The construction content includes the Farmhouse Museum, Guangxi Garden, Farmhouse Market, National Garden, Farmhouse Hotel, Future Park, Ecological Park, etc., are generally positioned as a national-level pastoral complex integrating collective leisure tourism, farm house display, modern agriculture, and pastoral communities. Starlight Power is very honored to be able to supply diesel generator sets for this project. Thanks to Guangxi Nayuan Tourism Investment Co., Ltd. for its support to Starlight Power.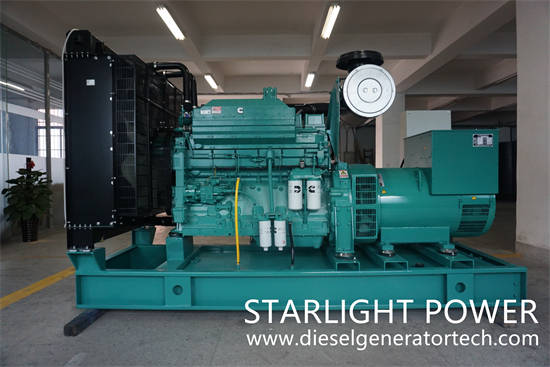 The diesel generator set purchased by the user adopts the Sino-US joint venture Chongqing Cummins engine. The product has the advantages of small size, light weight, low fuel consumption, high power, reliable operation, and convenient spare parts supply and maintenance.
Jiangsu Starlight Electricity Equipments Co.,Ltd. is one of the earliest manufacturers of generators and diesel generator sets in China. The company relies on high-quality products and good services. It has been widely recognized by users in many fields. At present, it can provide various specifications of diesel generator sets in the power range of 15KW-2500KW. For more details, please contact us with sales@dieselgeneratortech.com