Starlight Power Successfully Signed 360KW Cummins Generator Set
Jun. 23, 2022
On December 3rd, Starlight Power and Chongzuo Xinao Energy Development Co., Ltd., a subsidiary of ENN Group, successfully signed a 360KW Chongqing Cummins luxury low-noise generator set, which is used in Longzan, Zhongtai Industrial Park, Chongzuo Xinao Energy Company Emergency backup power supply for energy supply and biomass waste recycling projects in the area.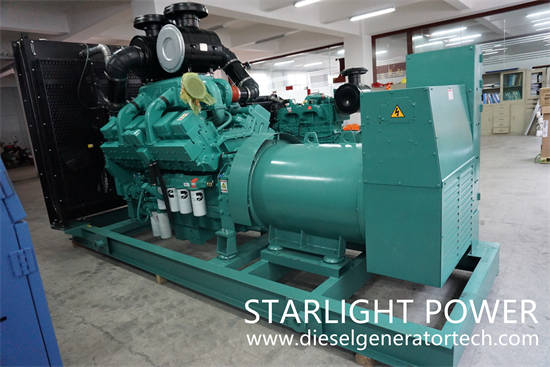 ENN Energy Holdings Co., Ltd. is the flagship industry of ENN Group. It started its urban pipeline gas business in 1992 and is one of the largest clean energy distributors in China. The planned land area of the energy supply and biomass waste recycling project of Chongzuo Xinao Energy Company is 50 mu, with a planned total investment of 120 million yuan. The main purpose is to use the wood scraps, sawdust and peeling bark of wood processing enterprises to provide central heating for the wood processing enterprises of Longzan Industrial Park by means of biomass boiler heating, so as to reduce the consumption of non-renewable energy. It is a very promising way to save energy. Thanks to ENN Energy for its support to Starlight Power.
The Cummins low-noise generator set purchased by the user adopts noise reduction technologies such as vibration isolation, noise reduction, sound insulation and sound absorption, which greatly reduces the noise index. The unit can realize self-start and self-stop, high water temperature, low oil pressure and other protection functions. In addition, Starlight Power also provides three-guarantee services for them. The quality guarantee period is one year after the installation and acceptance, or a total of 1000 hours of operation, and lifetime maintenance. Looking forward to your inquiry, for more details, please contact us with sales@dieselgeneratortech.com.