Starlight Power Successfully Signed 3 Diesel Generator Sets
Jul. 02, 2022
Recently, Starlight Power and Guangxi Greenland Jinyao Real Estate Co., Ltd., a subsidiary of Greenland Group, successfully signed a total of 3 diesel generator sets of 400kw, 500kw and 656kw. It is reported that on September 20, Starlight Power received a notice of winning the bid from Guangxi Greenland Jinyao Real Estate Company for the procurement, installation and noise reduction of generators in the AB plot of Greenland Xicheng International Huadu Project. Starlight Power is responsible for the manufacture, transportation, delivery, installation, acceptance and commissioning, and after-sales service of all equipment, materials and supporting facilities of the project. The signing of this contract further promotes the progress of the cooperation project between Starlight Power and Greenland Group. Starlight Power will continue to provide users with various services in the later period.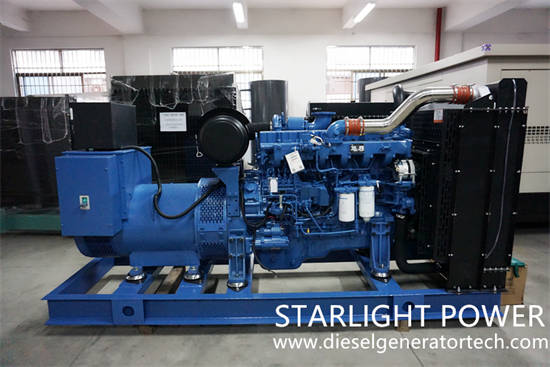 Greenland Holding Group Co., Ltd. is a diversified enterprise group with global operations. It was founded in 1992 and headquartered in Shanghai, China. It has achieved an overall listing on A-shares in China, and controls a number of Hong Kong-listed companies. Greenland Group started with a registered capital of 20 million yuan. After 25 years of vigorous development, its asset scale has exceeded 740 billion yuan, and it has been listed among the world's top 500 companies for six consecutive years. Since 2015, Greenland Group has purchased a total of 9 diesel generator sets from Starlight Power, with a power range of 150KW-720KW. Thank you Greenland Group for its support to Starlight Power's products and services over the years!
Jiangsu Starlight Electricity Equipments Co.,Ltd. is an OEM partner of Shangchai for many years. It has more than 40 years of experience in the production and manufacturing of diesel generator sets. It can provide users with various specifications of 15KW-2500KW. And other high-quality, low-energy generating sets to meet all customers' power needs. In addition, it can also meet the requirements of users with different voltages and different frequencies, as well as the power supply system of multiple units connected to the network. There are 64 sales and service departments nationwide, providing long-term technical consultation, free debugging, free maintenance, and free training services for users. Welcome contact us by email sales@dieselgeneratortech.com.