Aug. 19, 2022
On August 10, Starlight Power and Guangxi Xinhui Real Estate Investment Co., Ltd. successfully signed a 260KW Yuchai generator set, which is used for emergency backup power supply for the renovation project of dilapidated and old houses in No. 22 Wuyi Middle Road, Nanning City. Thanks to Xinhui Company for its support to Starlight Power.

The Yuchai diesel generator set purchased by the user is powered by a high-quality diesel engine produced by Yuchai itself, which has the advantages of compact structure, convenient operation, stable operation, low fuel consumption and low noise. Its various performance indicators meet the requirements of GB/T2820-1997. In addition, Starlight Power also provides services such as transportation, installation, commissioning, and one-year or accumulative 1,000-hour warranty. Therefore, the unit is favored by users.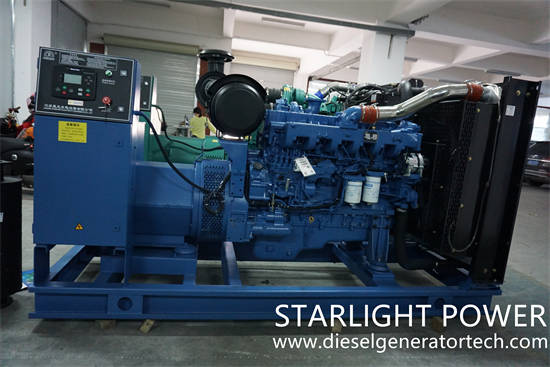 Jiangsu Starlight Electricity Equipments Co.,Ltd. is one of the earliest manufacturers of generating sets in China. It has first-class testing equipment, advanced production technology, professional manufacturing technology, perfect quality management system, and strong R&D technical strength. It can provide 3KW-2500KW various specifications of universal, automatic, four protection, automatic switching, low noise and mobile, etc., high-quality, low-energy generating sets to meet all customers' power needs, and can also meet users' different voltages and different frequency requirements, as well as the parallel-connected power supply system of multiple units, use excellent talents to build excellent enterprises, create excellent products, create excellent services, and strive to build excellent domestic enterprises. For more product details, please contact us with sales@dieselgeneratortech.com.