Sep. 05, 2022
On July 3, our company and Huayuan Purchasing (Shenzhen) Co., Ltd. successfully signed a 600KW Cummins generator set. The unit is used for emergency backup power supply for the second phase of the Hefei South China City · Bauhinia City Project. The product has low fuel consumption, low noise, high output power, stable performance, and has the function of self-start and self-stop. Our company provides 1000L fuel tank, fuel required for 1-hour debugging, starting battery, muffler, unloading, installation and debugging, shock absorption glue, a set of random data and other supporting services.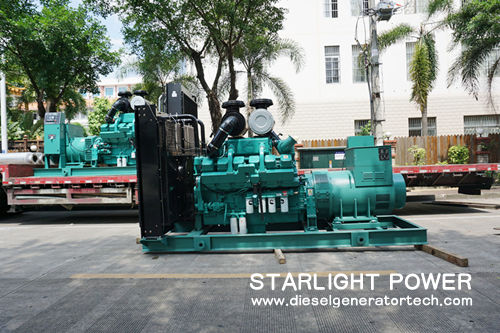 Huayuan Purchasing (Shenzhen) Co., Ltd. was established on October 12, 2017. The company's business scope includes: domestic trade and import and export business, supply chain management, project investment, entrepreneurial investment, trade investment, domestic freight forwarding, international freight Acting as an agent, engaging in business activities on the Internet, etc. Thank you to Huayuan for choosing Starlight Power as the supplier for this diesel generator set procurement project.
Founded in 1974, Jiangsu Starlight Electricity Equipment Co., Ltd. is a professional diesel generator set manufacturer with more than 45 years of experience. The company has first-class testing equipment, advanced production technology, professional manufacturing technology, perfect quality management system, and strong research and development. Technical strength, to provide you with one-stop service of design, supply, debugging and maintenance. If you are interested in Cummins diesel generators, welcome to contact us email: sales@dieselgeneratortech.com, our sales person will guide you to choose a suitable diesel genset.