Starlight Power Signs A New Diesel Generator Set
Nov. 03, 2022
Recently, Starlight Power and Sinopec Sales Co., Ltd. Guangxi Petroleum Branch signed a 30KW mobile diesel generator set as the emergency power supply of Nanning Xinyang Gas Station. This is the 39th unit purchased by Sinopec at Starlight Power in 2017. I would like to thank Sinopec for choosing Starlight Power as the supplier again for this diesel generator unit procurement project.

Since the cooperation between Sinopec and Starlight Power in 2010, Sinopec has purchased more than 300 generator sets in Starlight Power, accounting for about 13% in 2017. Most of the units are in the 15KW-30KW range. The units purchased are widely used in the emergency power supply of gas stations in major counties in Guangxi, such as Qinzhou Haigang Gas Station, Gantang Town Gas Station in Binyang County, Liantang Gas Station in Hezhou, Duyang Gas Station in Baise Pingguo County, etc. Over the past eight years, Starlight Power and Sinopec have worked together to maintain a good partnership. During the cooperation period, the after-sales technicians of Starlight Power were able to regularly inspect the equipment and give reasonable maintenance suggestions, effectively ensuring the emergency power supply demand of the unit, and also won the praise of the major gas stations in Guangxi region of Sinopec.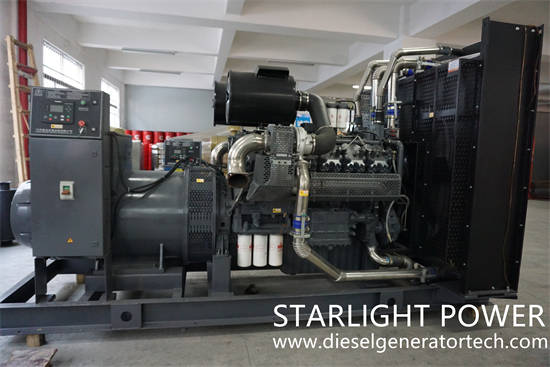 Jiangsu Starlight Electricity Equipments Co.,Ltd. has a young and professional technical backbone team, with an average working age of more than 10 years in the generator unit industry. There are 64 sales and service departments throughout the country to provide users with a one-stop service of machine room design, equipment supply, commissioning and maintenance at any time. No matter when and where, a well-trained service team will provide you with comprehensive and considerate protection. For more details, please contact us with sales@dieselgeneratortech.com.