Nov. 16, 2021
Recently, Jiangsu Starlight Electricity Equipments Co.,Ltd. and Shanghai Conch Profiles Co., Ltd. successfully signed an 800KW Yuchai container silent diesel generator set, which will be delivered to the designated port of Shanghai Port before March 31 and exported to Thailand for use.

Shanghai Conch Profiles Co., Ltd. was established in May 2001 and belongs to Anhui Conch Group. It is a wholly-owned subsidiary of Wuhu Conch Profiles Technology Co., Ltd. It is mainly responsible for the unified procurement and trading of chemical raw materials for the joint-stock company, and the sales of conch profiles in Shanghai. International market development, import and export trade, etc., is a comprehensive professional trading company with an annual turnover of 3.6 billion yuan.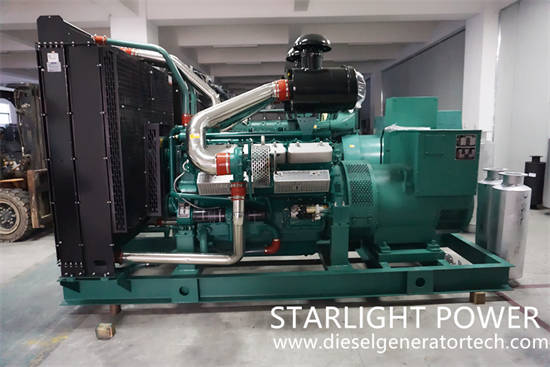 The containerized diesel generator set purchased by the user this time is powered by a high-power diesel engine produced by Yuchai. It is equipped with Wuxi Stanford generator. It has the advantages of compact structure, convenient operation, stable operation, low fuel consumption, low noise, etc.
Performance indicators meet the requirements specified in GB/T2820-1997. In particular, the silent container of the unit has an excellent performance in terms of noise reduction, rainproof, dustproof, heat insulation, fire prevention, and rust prevention. Thank you very much for Shanghai Conch Profiles Company for choosing Starlight Power as the supplier for this diesel generator set export project, and thank Shanghai Conch Profiles Company for its strong support to Starlight Power and the national power brand-Yuchai.
Jiangsu Starlight Electricity Equipments Co.,Ltd. is a professional manufacturer of generators, diesel generator sets, Shangchai generator sets, Volvo generator sets, etc. It has 64 sales and service departments, and provides users with one-stop service of design, supply, debugging and maintenance at any time. Welcome the majority of users call for consultation. For more details, please contact us with sales@dieselgeneratortech.com