Starlight Power Signed Two Sets Of 650KW Cummins Generator Sets
Jun. 10, 2022
Recently, Starlight Power and Baoding Second Hospital have successfully signed two 650KW Cummins generator sets, which are used for the hospital's backup power supply. Thank you Baoding No. 2 Hospital for your support to Starlight Power.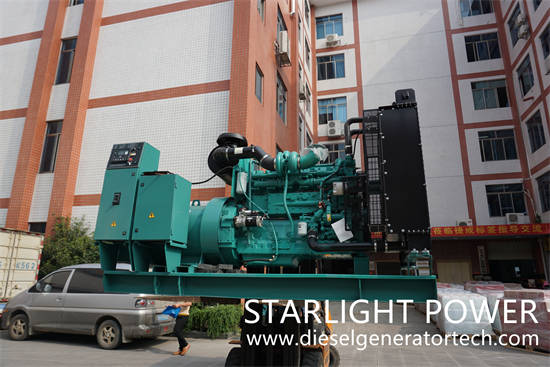 Baoding Second Hospital was founded in 1920. It is a tertiary grade A general hospital integrating medical treatment, teaching, scientific research, prevention, health care and rehabilitation functions. The situation of medical power consumption is directly related to the safety of patients. This time, the Cummins generator set supplied by Starlight Power for Baoding Second Hospital adopts electronic speed governor, which has the protection of high cooling water temperature, low oil pressure, overspeed alarm and automatic parking, etc. In addition, the product also has reliable stability, economy, power, durability and environmental safety, which can greatly improve the hospital power supply system and provide a strong guarantee for the life safety of patients.
Jiangsu Starlight Power Generation Equipment Co., Ltd. was founded in 1974 and is one of the earliest manufacturers of generators and diesel generator sets in China. The company has a registered capital of 218.88 million yuan. The company covers an area of 86,000 square meters and a building area of 55,000 square meters. There are more than 660 employees, including 456 professional technicians and 106 senior technicians. It has 46 sales and service outlets nationwide. The main products are diesel engines, generator sets, and diesel generators, providing users with a one-stop service of design, supply, debugging and maintenance at any time. Starlight has always insisted on using first-class talents, building first-class enterprises, manufacturing first-class products, creating first-class services, and making every effort to build a first-class domestic enterprise. If any question please feel free to visit our website https://www.dieselgeneratortech.com/ or send email to sales@dieselgeneratortech.com.