Oct. 09, 2021
On August 10, 2020, Jiangsu Starlight Electricity Equipments Co.,Ltd. and Kunming Dongchuan Oriental Hope Animal Husbandry Co., Ltd. successfully signed two 500kw diesel generator sets. Starlight Power will deliver the unit on time within the contractually agreed time, and install, debug and test run the generator set for free for users to ensure that users can use the generator set in a timely and smooth manner. Starlight Power will provide users with one-year after-sales service.

Kunming Dongchuan Oriental Hope Animal Husbandry Co., Ltd. was established on January 7, 2020. Its business scope includes pig breeding, sales, and slaughter, food deep processing, cold chain logistics, agricultural technology extension services, biotechnology extension services, grain planting and sales, and purchases, feed processing and sales, organic fertilizer, agricultural and sideline products processing and sales, etc.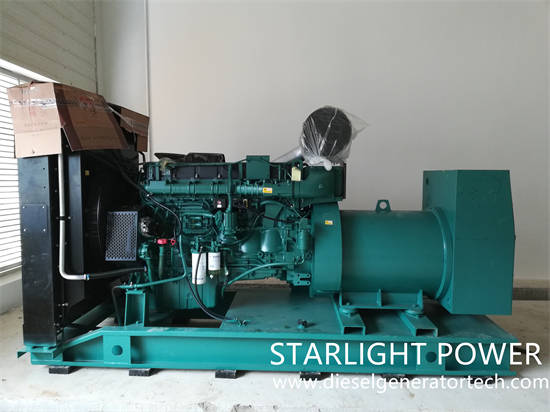 Generally, farms are built in relatively remote places, and it is inconvenient to use electricity. Once the farm is powered off, it is prone to high temperature and poor ventilation. Under high temperature, it is easy to cause group deaths and injuries in the farm. Operators cause huge economic losses, so diesel generator sets are the power equipment of the farm.
Jiangsu Starlight Electricity Equipments Co.,Ltd. is a professional manufacturer of generators, diesel generator sets, Shangchai generator sets, Volvo generator sets, etc. It has 64 sales and service departments, and provides users with one-stop service of design, supply, debugging and maintenance at any time. Welcome the majority of users call for consultation. For more details, please contact us with sales@dieselgeneratortech.com