Sep. 03, 2021
On September 18, 2020, Jiangsu Starlight Electricity Equipments Co.,Ltd. and Nanning Jindaoyuan Import and Export Trade Co., Ltd. successfully signed two 500kw Cummins diesel generator sets.

Nanning Jindaoyuan Import and Export Trade Co., Ltd. was established on March 5, 2020. Its business scope includes: import and export of goods or technologies (except for the import and export of goods and technologies that are prohibited by the state or involved in administrative approval), mineral products (except for products specifically controlled by the state) , chemical products (except hazardous chemicals), jewelry, furniture, hotel supplies, computer accessories, electronic products, filling lubricants, plastic raw materials, steel, non-ferrous metal materials and products, cosmetics, daily necessities, household appliances, culture supplies (except audio-visual products and books and newspapers), building materials (except dangerous chemicals), machinery and equipment, hardware and electrical appliances, auto parts, car beauty and decoration products, precious metals (except for special regulations of the state), handicrafts (ivory and its products) sales of electronic products, agricultural and sideline products (primary agricultural products only), electrical equipment and accessories, internet information consulting services, web page production and design, corporate investment information consulting (except for special regulations in countries such as finance, securities, and futures), hotel management information consultation. (Projects that are subject to approval in accordance with the law can be operated only after being approved by relevant departments.)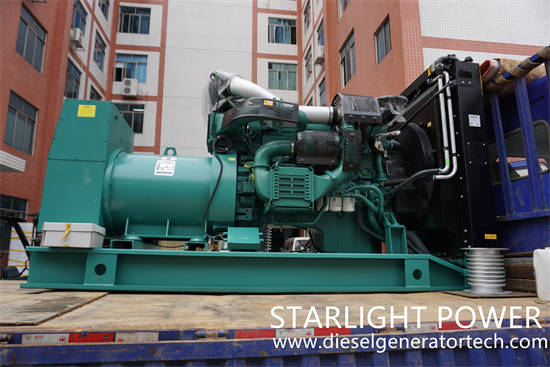 The Chongqing Cummins diesel generator set purchased by Nanning Jindaoyuan Import and Export Trade Co., Ltd. has the characteristics of small size, light weight, low fuel consumption, high power, reliable operation, convenient spare parts supply and maintenance, etc. It has better performance and better quality among similar products.
Jiangsu Starlight Electricity Equipments Co.,Ltd., as an OEM supporting manufacturer authorized by Cummins to provide Chinese diesel generator sets, has professional manufacturing technology, perfect quality management system and strong R&D technical strength. It can provide users with generator sets of various specifications from 15KW to 2500KW. It can also provide users with one-stop service of design, supply, debugging and maintenance at any time. welcome contact us by email sales@dieselgeneratortech.com