Starlight Power Signed The Supply Contract For 2 Diesel Generator Sets
Dec. 21, 2022
On September 30, Starlight Power and Guilin Guanghui Industrial Investment Co., Ltd. successfully signed the generator supply and installation contract for Huaqianshu Project. There are 2 diesel generator sets purchased by the user, with power of 250KW and 150KW respectively. At the request of customers, these two units have intelligent control functions, which can automatically switch on and off when the mains power disappears and recovers, and can automatically adjust according to the working conditions and load changes.

The diesel engine of the diesel generator set purchased by the user adopts electronic adjustment control. The exhaust system uses a muffler with high noise reduction efficiency, which has the functions of two-stage noise reduction and two-stage noise elimination. In addition, the unit also has the function of efficient shock absorption, with excellent performance.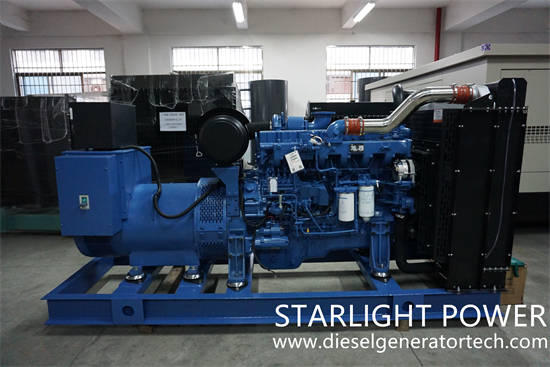 Guilin Guanghui Industrial Investment Co., Ltd. is an old customer of Starlight Power. Before that, it has purchased a total of 3 diesel generator sets from Starlight Power. Thank Guilin Guanghui Industrial Investment Co., Ltd. for its continued support and trust in Starlight Power's products and services. Starlight Power will make persistent efforts to provide users with better products and services.
Jiangsu Starlight Electricity Equipments Co.,Ltd. is a professional manufacturer of generators, diesel generator sets, Shangchai generator sets, Volvo generator sets, etc. It has 64 sales and service departments, and provides users with one-stop service of design, supply, debugging and maintenance at any time. Welcome the majority of users call for consultation. For more details, please contact us with sales@dieselgeneratortech.com.