Dec. 03, 2021
Ensuring the continued stable use of electricity in hospitals is the top priority in the fight against the new crown virus pneumonia epidemic. In order to ensure the safe and reliable power supply of Nanning Yongwu Hospital,
Jiangsu Starlight Electricity Equipments Co.,Ltd. delivered an 800KW box-type diesel generator set to the site smoothly on February 4, 2021.
It is understood that the purchaser this time is the Guangxi Nanning Power Supply Bureau of China Power Grid Co., Ltd. In view of the current epidemic prevention and control needs, the bureau has deployed a large number of materials for power supply construction in order to ensure medical power.
To ensure the early completion of the project, Starlight Power urgently delivered an 800kw box-type diesel generator set to Yongwu Hospital in Xixiangtang District, Nanning City. After Starlight Power received the notice on February 1, the emergency cargo was transported overnight on February 2 and successfully arrived at the construction site on the 4th. After the commissioning was completed on the 7th, it was officially put into use.
Remember, the generator must be started every day and run for about 15 minutes without load to ensure that the generator can work normally at all times to deal with sudden power failures. "Master Gu, the after-sales service center of the Starlight Power, repeatedly urged users about the relevant precautions for using the unit.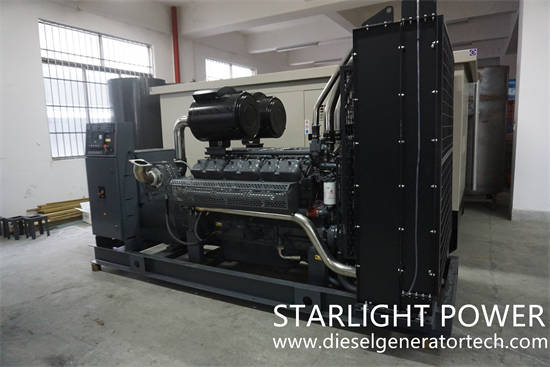 To win the battle against the epidemic, the guarantee of electricity consumption in hospitals is critical. During the fight against the new coronavirus epidemic, Starlight Power's service personnel will fully follow up the maintenance and technical support of diesel generator sets to ensure the emergency power demand of the epidemic prevention and control agencies, and ignite confidence with care and warmth. Starlight Power and Starlight Power diesel generator set users across the country are cheering for the fight against the epidemic.
Jiangsu Starlight Electricity Equipments Co.,Ltd. is an OEM partner of Shangchai for many years. It has more than 40 years of experience in the production and manufacturing of diesel generator sets. It can provide users with various specifications of 15KW-2500KW. And other high-quality, low-energy generating sets to meet all customers' power needs. In addition, it can also meet the requirements of users with different voltages and different frequencies, as well as the power supply system of multiple units connected to the network. There are 64 sales and service departments nationwide, providing long-term technical consultation, free debugging, free maintenance, and free training services for users. Welcome contact us by email sales@dieselgeneratortech.com