Jun. 28, 2022
Recently, Starlight Power and Ningxia Huadian Heating Co., Ltd., a subsidiary of China Huadian Group, have successfully signed a total of 16 air compressors and diesel generators, including 2 piston air compressors, 6 30KW Weichai generator sets, and 50KW Shangchai generator sets. 6 sets, 1 100KW Shangchai generator set, 1 150KW Shangchai generator set. These will be used for the intelligent central heating project in Yinchuan City.

China Huadian Group Co., Ltd. is a wholly state-owned power generation enterprise and a super-large central enterprise supervised by the State-owned Assets Supervision and Administration Commission of the State Council. The main business is: electricity production, heat production and supply, coal and other primary energy development related to electricity, and related professional technical services. This Yinchuan Intelligent Central Heating Project (Phase I) is a key construction project implemented in Ningxia Autonomous Region and a gift project for the 60th National Day. Thanks to China Huadian for choosing Starlight Power as the supplier for this air compressor and diesel generator procurement project, and thanks to China Huadian for its support and trust in Starlight Power.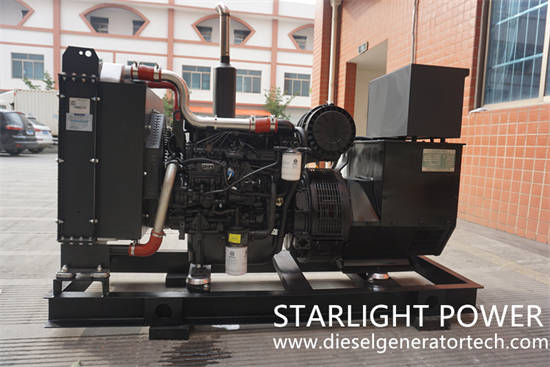 The diesel generator set purchased by the user has the advantages of good power, economy, good startability, low emission and low energy consumption. In addition, Starlight Power also provides long-term pure spare parts for generators, technical consultation, installation guidance, free commissioning, free maintenance, unit transformation and personnel training services.
Founded in 1974, Jiangsu Starlight Electricity Equipments Co.,Ltd. is a wholly-owned subsidiary of Jiangsu Starlight Power Group. It is one of the earliest manufacturers of generator sets in China. Starlight Power has 64 sales and service departments, which provide users with long-term technical advice, free debugging, free maintenance, and free training services. Looking forward to your inquiry, for more details, please contact us with sales@dieselgeneratortech.com.