Starlight Power Signed A 580KW Diesel Generator Set Procurement Contract
Jan. 13, 2023
On August 22, Starlight Power successfully signed a 580KW diesel generator equipment procurement contract with Huizhou Poly Jianye Real Estate Development Co., Ltd. The unit is equipped with a non-moving diesel engine and an Engel generator. Including control and display system, cooling system, starting system, and other components necessary for normal operation and maintenance of the unit.

The passive generator set produced by Starlight Power has the advantages of reliable quality, stable performance, simple operation and convenient maintenance. Wuxi Power Company is restructured from the original Wuxi Power Machine Factory with a history of more than 70 years. The company applied advanced core technology of internal combustion engine to transform 135 series diesel engines, forming its own characteristics and advantages. At the same time, the introduction of British Holset turbocharging technology has significantly improved the power, reliability, economy and other indicators of 135 series turbocharged intercooled diesel engines.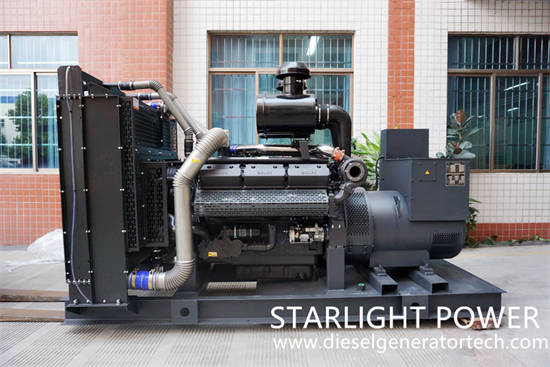 Jiangsu Starlight Electricity Equipments Co.,Ltd. is an OEM supporting manufacturer of diesel generator sets authorized by Wuxi Power Company. It has first-class testing equipment, advanced production technology, professional manufacturing technology, perfect quality management system, and strong R&D technical strength. Over the past 40 years, Jiangsu Starlight Electricity Equipments Co.,Ltd. have made continuous efforts to maintain the leading position in the industry, from the accumulation of product knowledge to the improvement of service system. For more details, please contact us with sales@dieselgeneratortech.com.