Starlight Power Signed A 580KW Ricardo Generator Unit
Jan. 11, 2023
On September 6, Guangxi Yongcheng Real Estate Co., Ltd. signed a purchase and sales contract for diesel generator sets with Starlight Power. According to the contract, Starlight Power will provide a set of 580KW Ricardo generator set (configured as Jiangsu Ricardo diesel engine with Starlight generator) to it on time and with good quality, and guarantee the generator set provided.

Ricardo generator set produced by Starlight Power is officially authorized by Ricardo Company. It has the characteristics of low fuel consumption, easy starting, low emission, small size, large power, high reliability and convenient operation and maintenance. It is the ideal power for vehicles, construction machinery, generator sets, ships, tractors, fixed power, etc.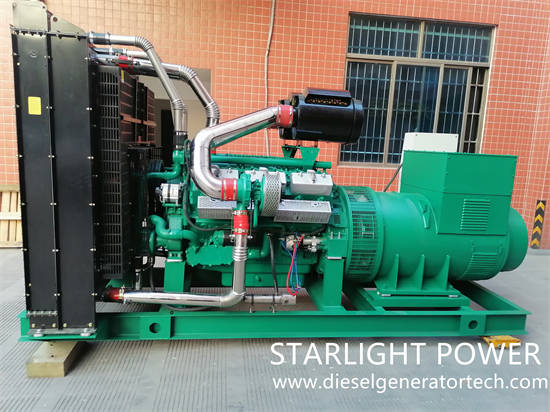 Jiangsu Starlight Electricity Equipments Co.,Ltd., as an OEM supporting manufacturer authorized by Cummins to provide Chinese diesel generator sets, has professional manufacturing technology, perfect quality management system and strong R&D technical strength. It can provide users with generator sets of various specifications from 15KW to 2500KW. It can also provide users with one-stop service of design, supply, debugging and maintenance at any time. welcome contact us by email sales@dieselgeneratortech.com.