Starlight Power Signed A 300KW Silent Box Type Diesel Generator Set
May. 20, 2022
On April 16, Starlight Power and Nanjing Jianyou Biochemical Pharmaceutical Co., Ltd. successfully signed a 300kw silent box-type diesel generator set for emergency backup power supply. The unit adopts vibration isolation, noise reduction, sound insulation, sound absorption and other noise reduction technologies, which greatly reduces the noise index, and has the functions of self-starting, self-stopping, and self-protection. In addition, Starlight Power also provides free debugging, free maintenance, free training and other services.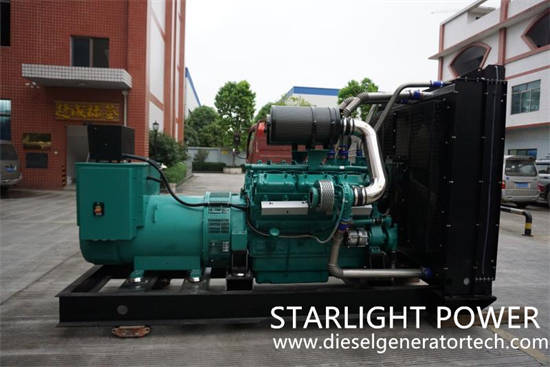 Nanjing Jianyou Biochemical Pharmaceutical Co., Ltd. was established in 2000, formerly known as Nanjing Second Biochemical Pharmaceutical Factory, located in Nanjing High-tech Industrial Development Zone, with a registered capital of 423.5 million yuan. It is one of the earliest pharmaceutical companies in China engaged in the extraction and purification of heparin and the development of the structure confirmation method of heparin-like mucopolysaccharide products. It has been engaged in the production of heparin products for more than 20 years and is an important domestic heparin product manufacturer. Thanks to Nanjing Jianyou Biochemical Pharmaceutical Co., Ltd. for choosing Starlight Power as the supplier for this diesel generator set purchase.
Jiangsu Starlight Electricity Equipments Co.,Ltd. is an OEM partner of Shangchai for many years. It has more than 40 years of experience in the production and manufacturing of diesel generator sets. It can provide users with various specifications of 15KW-2500KW. And other high-quality, low-energy generating sets to meet all customers' power needs. In addition, it can also meet the requirements of users with different voltages and different frequencies, as well as the power supply system of multiple units connected to the network. There are 64 sales and service departments nationwide, providing long-term technical consultation, free debugging, free maintenance, and free training services for users. Welcome contact us by email sales@dieselgeneratortech.com.