Starlight Power Signed A 100KW Silent Shangchai Generator Set
Feb. 06, 2023
On June 10, Guangxi Yizhou Changmao Electric Power Co., Ltd. (mainly engaged in power investment and development, power maintenance, building material sales, etc.) purchased a 100KW silent Shangchai generator set equipped with Shangchai engine and Starlight generator from Starlight Power.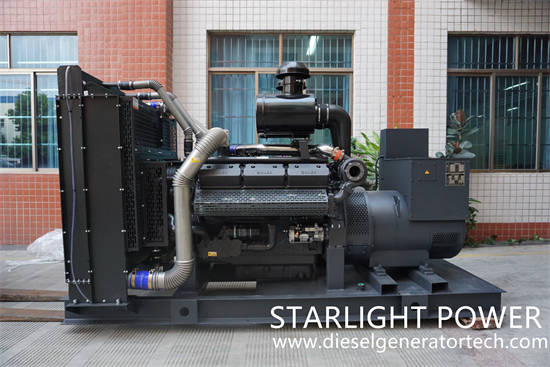 Jiangsu Starlight Electricity Equipments Co.,Ltd. will provide them with high-quality products and services in accordance with the contract provisions, never replace them with inferior ones, establish user files, and can visit the unit regularly or at any time for inspection, maintenance and repair, timely eliminate the unit hidden dangers, and ensure that the unit is in the best operating condition.
Starlight Power has advanced testing equipment, modern production technology, professional manufacturing technology, perfect quality management system, and strong technical research and development capabilities. It can provide 3KW~2500KW various specifications of ordinary, automatic, four protection, automatic switching, low noise and mobile generator sets, high quality and low energy consumption to meet the diverse power needs of customers, and can also meet users with different voltages and different frequencies. It is required to create a parallel power supply system for multiple units. If you are interested in our product or any question on generator, welcome to send email to sales@dieselgeneratortech.com.