Starlight Power Signed 450KW Shangchai Diesel Generator Set
Sep. 17, 2021
Recently, Jiangsu Starlight Electricity Equipments Co.,Ltd. and Hepu Huixiang Country Garden Real Estate Development Co., Ltd. successfully signed a 450KW Shangchai diesel generator set for the Guangxi Beihai Hepu Lianzhou Phase I Project, which will be used in Hepu Country Garden Jiulongwan Longyue Project .

It is understood that the Hepu Country Garden Jiulong Bay project covers an area of 104.03 acres and is adjacent to the larger Longmen River Reservoir in Hepu County. It occupies non-renewable urban resources and is a natural gift given by the lakeside scenery of 1,000 acres. With its high-quality products, high-quality garden environment, improved community facilities, and the "five-star home" model of national first-class property services, Country Garden redefines the quality of living in Hepu and opens a new era of urban lake residence. It is worth looking forward to.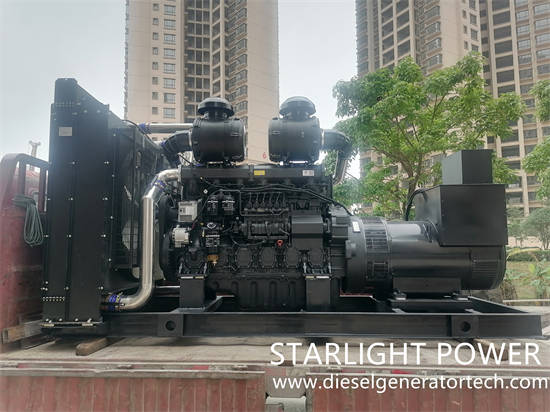 The diesel set engine purchased by the user this time is the SC25G series of Shangchai Company. This series has achieved major upgrades in product quality, reliability, economy, vibration, noise and appearance. This series of engines adopts a symmetrical design with dual water pumps and dual oil pumps. Improve the cooling and lubrication ability, and reduce the shape of the water tank to meet the needs of different ambient temperatures.
Jiangsu Starlight Electricity Equipments Co.,Ltd. is a professional diesel generator set manufacturer and an authorized OEM main engine supporting manufacturer of Yuchai Group. Jiangsu Starlight Electricity Equipments Co.,Ltd. has 64 sales and service departments across the country, providing customers with one-stop service of design, supply, debugging and maintenance at any time. Welcome contact us by email sales@dieselgeneratortech.com