Nov. 16, 2021
Recently, Jiangsu Starlight Electricity Equipments Co.,Ltd. and Liuzhou Yunxing Real Estate Development Co., Ltd., a subsidiary of Yunxing Group, successfully signed a 400KW diesel generator set for the emergency backup power supply of Liuzhou Yunxing Qianlong Family Project.

It is understood that since Yunxing Group cooperated with Jiangsu Starlight Electricity Equipments Co.,Ltd. in 2006, it has signed dozens of diesel power generation units. The projects involved include 6 400kw-1000kw diesel generator sets in Nanning Yunxing Qianlong Capital. Wuxu Yunxing Qian Longyuyuan 720KW diesel generator set. Mashan Yunxing Qianlongshijia 400KW diesel generator set. Hengxian Yunxing Qianlongyuyuan 800KW diesel generator set and so on. In addition, Jiangsu Starlight Electricity Equipments Co.,Ltd. won the "2019 Long-term Partner, Fifteen Years Sincere Cooperation Award" and the "2019 Strategic Partner Award" of Yunxing Group at the end of 2019.
Liuzhou Yunxing Qianlong Family is a large-scale, high-quality comprehensive residential area developed by Guangxi Yunxing Group, one of the top 100 real estate enterprises in China. The project is located in the north section of Yuejin Road, the main traffic artery of Liuzhou. It covers an area of 108 acres and has a plot ratio of 3.0. The total construction area is about 300,000 square meters, and there are 15 18-33-storey residential buildings with a total of more than 1,600 households.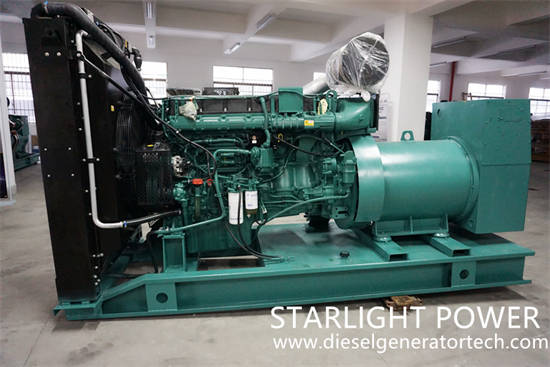 The design style is mainly modern, adhering to the modern livable concept of green, smart and environmental protection, to create a modern house that is livable. I am very grateful to Yunxing Group for choosing Starlight Power as the supplier again for this diesel generator set procurement project, and thank Yunxing Group for its support and recognition of Starlight Power all the way.
In the future, Starlight Power will continue to maintain a friendly and close cooperation relationship with Yunxing Group, using professional manufacturing technology, sophisticated production technology, perfect quality management system, strong R&D technical strength, advanced testing equipment, and thoughtful after-sales guarantee system. Provide better products and services for Yunxing Group and even more users. For more details, please contact us with sales@dieselgeneratortech.com