Starlight Power Received A Letter Of Thanks From The Public Security Bureau
Aug. 24, 2022
Recently, Starlight Power received a letter of thanks from Liujiang Branch of Liuzhou Public Security Bureau. The letter mentioned that its unit purchased a 250KW Chongqing Cummins silent generator set from Starlight Power in November 2016, and it has been running normally so far. In the letter, Liujiang Branch of Liuzhou Public Security Bureau praised Starlight Power's after-sales service personnel for their excellent maintenance of the unit, and provided professional training and guidance to their operators, which greatly guaranteed the normal use of emergency backup power in their units. Therefore, Liujiang Branch sent a letter of thanks to Starlight Power to express its gratitude.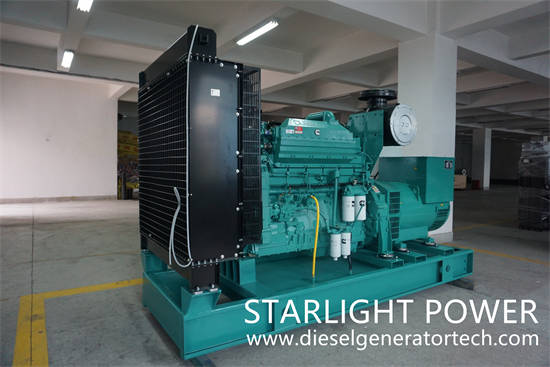 It is understood that Starlight Power received a request for door-to-door maintenance from Liujiang Branch of Liuzhou Public Security Bureau on July 16, and arranged for Master Zhang from the Nanning Office to arrive at the scene on the 22nd to overhaul the unit. With more than ten years of maintenance experience, Master Zhang found out that the unit and oil filter element of the silent generator set need to be replaced to maintain the good performance of the unit. In addition, after he found oil stains on the bottom plate of the silent box of the unit, he immediately cleaned it carefully and meticulously. Therefore, users are highly satisfied with the after-sales service personnel of Starlight Power.
Jiangsu Starlight Electricity Equipments Co.,Ltd. is one of the earliest manufacturers of generating sets in China. It has first-class testing equipment, advanced production technology, professional manufacturing technology, perfect quality management system, and strong R&D technical strength. It can provide 3KW-2500KW various specifications of universal, automatic, four protection, automatic switching, low noise and mobile, etc., high-quality, low-energy generating sets to meet all customers' power needs, and can also meet users' different voltages and different frequency requirements, as well as the parallel-connected power supply system of multiple units, use excellent talents to build excellent enterprises, create excellent products, create excellent services, and strive to build excellent domestic enterprises. For more product details, please contact us with sales@dieselgeneratortech.com.