Starlight Power Received A Letter Of Thanks For After Sales Service
May. 11, 2022
On April 26, Starlight Power received a letter of thanks from Jiangyu Century City Property Service Center. The letter expressed its recognition and gratitude to all the staff of Starlight Power's after-sales department. The letter also specifically mentioned that Starlight Power's after-sales service personnel can conduct a comprehensive survey of their generator sets and generator rooms for many times. At the same time, according to the current situation of the generator room and combined with the existing conditions, a detailed and reliable plan has been formulated for the installation, commissioning and maintenance of the generator set and the generator room. In this regard, Jiangyu Century City Property Service Center sent a letter of thanks to Starlight Power to express their sincere gratitude to Starlight Power.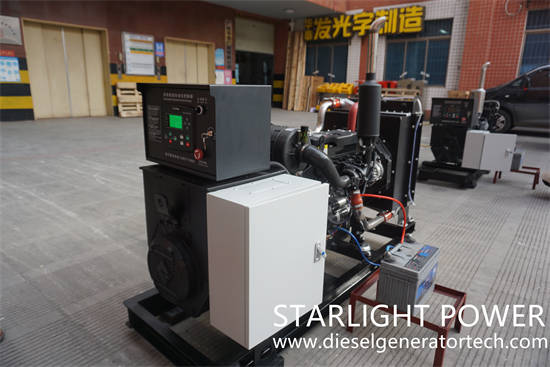 Jiangyu Century City is located in the center of Nanning City Center Area and Mingxiu Area. As the only urban complex building complex in the north of Nanning City, it is an urban comprehensive property consisting of Phase I, Phase II and Phase III. The company purchased an 800KW and a 1000KW diesel generator set from Starlight Power in 2014 and 2017, respectively. After that, Starlight Power's after-sales service personnel came to the door for regular maintenance of the diesel generator set many times, and troubleshoot the customer's repair request as soon as possible. This move has been praised by users, allowing users to truly experience the powerful pre-sale, in-sale and after-sale service system of Starlight Power, which truly allows users to "buy with confidence and use with confidence"! In this regard, Starlight Power also expresses its gratitude to Jiangyu Century City for its support and affirmation for many years! It is because of your support that the road of Starlight Power can go further!
Jiangsu Starlight Electricity Equipments Co.,Ltd., as an OEM supporting manufacturer authorized by Cummins to provide Chinese diesel generator sets, has professional manufacturing technology, perfect quality management system and strong R&D technical strength. It can provide users with generator sets of various specifications from 15KW to 2500KW. It can also provide users with one-stop service of design, supply, debugging and maintenance at any time. welcome contact us by email sales@dieselgeneratortech.com.