Starlight Power Once Again Signed A 500KW Generator Set
Aug. 04, 2022
Recently, Starlight Power and Guilin Xihui Real Estate Investment Co., Ltd. successfully signed a 500KW diesel generator set, which is used for emergency backup power supply for Group D of the Zhangtai Yanlan Mountain Project. This is the third unit purchased by Guilin Xihui Real Estate Company in Starlight Power.

The Zhangtai Yanlan Mountain project developed by Guilin Xihui Real Estate Investment Co., Ltd. covers a total area of about 320 mu, with a construction area of more than 900,000 square meters, and the number of residents in the community is about 6,198. The project is located at No. 147 Jinshan Road, Lingui, which is the most mature urban life circle in Lingui. It is the closest area between Lingui and Guilin, and it is also the earliest and most mature area in Lingui. It sits on five core value sectors of landscape, commerce, transportation, culture and education, and life.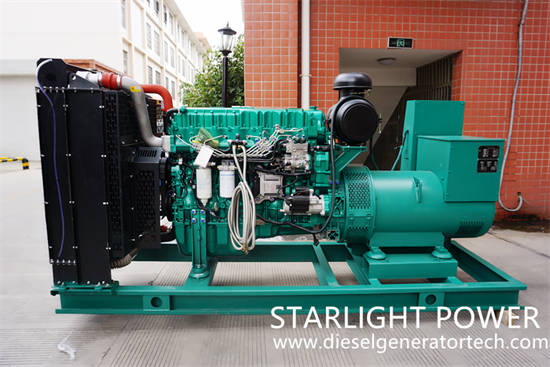 It is understood that Guilin Xihui Real Estate Investment Co., Ltd. purchased a 250KW and a 460KW diesel generator set from Starlight Power in April 2016 and April 2017 respectively. In the process of using the Starlight Power generator set, the user is very satisfied with the performance of the unit and the after-sales service of Starlight Power. Therefore, Starlight Power will continue to be selected as the supplier for the diesel generator set procurement project of Group D of the Yanlan Mountain Project. Thanks to Guilin Xihui Real Estate Company for its continuous support and trust in Starlight Power.
Jiangsu Starlight Electricity Equipments Co.,Ltd. is one of the earliest manufacturers of generators and diesel generator sets in China. The company relies on high-quality products and good services. It has been widely recognized by users in many fields. At present, it can provide various specifications of diesel generator sets in the power range of 15KW-2500KW. For more details, please contact us with sales@dieselgeneratortech.com.