Starlight Power Once Again Signed A 250KW Shangchai Generator Set
Jul. 20, 2022
On September 24, Starlight Power and Country Garden Group subsidiary Guilin Country Garden Real Estate Development Co., Ltd. successfully signed a 250KW Shangchai generator, which is used for emergency backup power. It is understood that Country Garden has purchased more than 30 diesel generator sets from our company, with a power range of 150KW-400KW, involving projects in more than 20 cities such as Xi'an, Nanchang and Jingdezhen.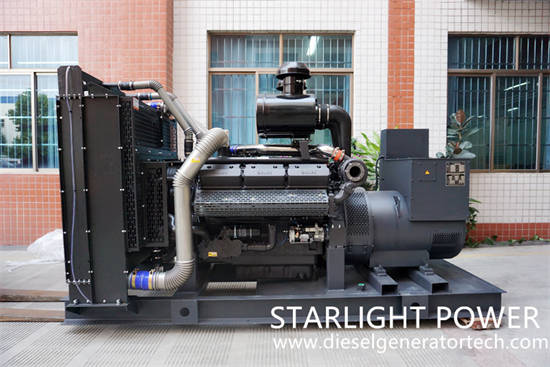 Country Garden Group was established in 1992 and listed in Hong Kong in 2007, and is headquartered in Shunde, Guangdong. It adopts a centralized and standardized operation model, and its business includes property development, construction and installation, decoration, property management, property investment, hotel development and management, etc. It is a practitioner of China's new urbanization process and a global green ecological smart city builder.
Founded in 1974, Jiangsu Starlight Electricity Equipments Co.,Ltd. is a professional manufacturer of generators and diesel generator sets. It is one of the earliest manufacturers of generators and diesel generator sets in China. The company has first-class inspection equipment, advanced production technology, professional manufacturing technology, to provide you with 3KW-2500KW various specifications of popular, automatic, four protection, automatic switching, low noise and mobile, etc., high quality, low energy consumption. The generator sets can meet all the power needs of customers, and can also meet the requirements of users with different voltages and frequencies, as well as multiple parallel-connected grid-connected power supply systems. For more details, please feel free to visit our website https://www.dieselgeneratortech.com/ or send email to sales@dieselgeneratortech.com.