May. 24, 2022
On April 11, Starlight Power received a letter of thanks from Guangzhou Hongyu Property Management Co., Ltd. Nanning Branch. The letter mentioned that since 2015, the company had purchased two Yuchai diesel generator sets and one Shangchai diesel generator set from Starlight Power. Starlight Power regularly sends after-sales service personnel to return to its units every year, and trains generator operators, which effectively guarantees their unit's various electricity needs and enables various tasks to be carried out smoothly. Therefore, Guangzhou Hongyu Property Management Co., Ltd. Nanning Branch sent a letter of thanks to Starlight Power to express their deep gratitude.

Guangzhou Hongyu Property Management Co., Ltd. was established in 2001 with a registered capital of 10.8 million yuan. It is a professional property service enterprise with first-class qualifications for national property management. The company's business scope covers fifteen provinces including Guangdong, Guangxi, Jiangxi, Hunan, Fujian, Sichuan, Xinjiang, Jiangsu, Zhejiang, Hainan, etc., with a total of 32 branches. The Taoyuan Community, Taiwan Street, Nanning, under its jurisdiction, was built in 2014 and is located on Xinyang Road, Xixiangtang District, Nanning. The surrounding traffic is well-connected, and the owner has a high evaluation of its management level. Thank you Guangzhou Hongyu Property Company for its support and recognition of Starlight Power's products and services!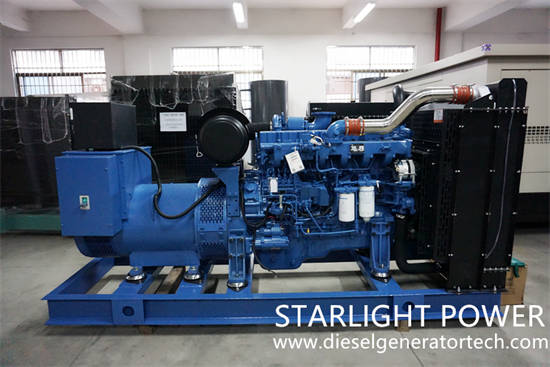 Jiangsu Starlight Electricity Equipments Co.,Ltd. is a manufacturer of professional generators, diesel generator sets, Cummins generator sets, Volvo generator sets, etc. The company has advanced testing equipment, excellent production technology, professional manufacturing technology, perfect quality management system, and Strong R&D technical strength. It can provide 15KW-2500KW various specifications of universal, automatic, four protection, automatic switching, low noise and mobile, etc., high-quality, low-energy generating sets to meet customer power needs, and can also meet users' different voltages and different frequencies, as well as the power supply system of multiple units connected in parallel, welcome customers to inquire. For more details, please contact us with sales@dieselgeneratortech.com.