Feb. 16, 2023
On July 9, the 1800KW high-voltage generator set ordered by our customer has been assembled and produced.

With the continuous improvement of productivity and the continuous expansion of customers' demand for production and power supply, new challenges are put forward to the capacity of production and power supply system under the new situation. In order to further meet the needs of customers and reduce energy consumption, Starlight Power has launched high-voltage motor units under this trend.
Because the required current of high-voltage motor is small (the difference between the current of 0.4kV and 10.5kV motors is 26 times), it is easy to increase the power, and the volume of coil has little change, thus greatly reducing the consumption of copper and steel. At the same time, the power loss of high voltage in the process of power transmission is minimal, which can meet the needs of power long-distance transmission.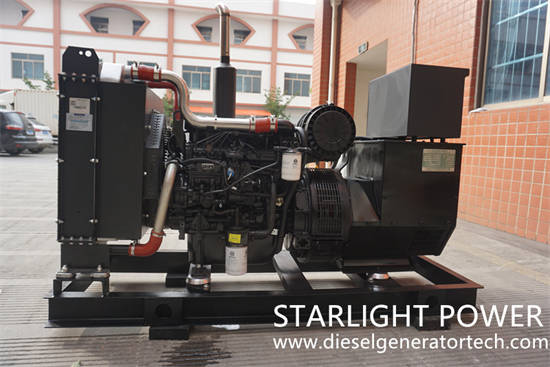 At present, Starlight Power integrates the talent advantages and technical resources of Changzhou University and other universities, adopts the operation mode of production, study and research, realizes the transformation from science and technology to scientific productivity, improves the innovation ability of enterprises in the field of power generation equipment, and realizes the industrialization and scale of scientific productivity.
Jiangsu Starlight Electricity Equipments Co.,Ltd. is a professional manufacturer of generators, diesel generator sets, Shangchai generator sets, Volvo generator sets, etc. It has 64 sales and service departments, and provides users with one-stop service of design, supply, debugging and maintenance at any time. Welcome the majority of users call for consultation. For more details, please contact us with sales@dieselgeneratortech.com.