Starlight Power Became The Procurement Supplier Of 500KW Diesel Generator Set
Dec. 13, 2022
The autumn wind is cool, and good things happen again and again. After Starlight Power and Guangxi Jiahe Real Estate Group Co., Ltd. signed an 800KW diesel generator set in the first district of Brock in Jiahe City, they signed a 500KW diesel generator set in the second district of Buluoke in Jiahe City on October 18. The services include generator unit design (including noise reduction), manufacturing, assembly, general assembly, commissioning, testing, performance assessment, delivery of the complete machine to the site for installation, acceptance, technical training, all accompanying services and noise reduction works in the machine room, etc.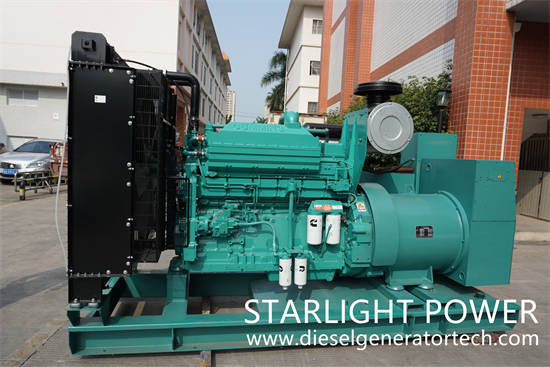 Starlight Power will earnestly perform relevant responsibilities according to the contract, do a good job in relevant after-sales maintenance, ensure that once the product fails in use, it will send personnel to provide on-site service, and ensure that the generator set can operate in a timely manner.
Jiangsu Starlight Electricity Equipments Co.,Ltd. has a young and professional technical backbone team, with an average working age of more than 10 years in the generator unit industry. There are 64 sales and service departments throughout the country to provide users with a one-stop service of machine room design, equipment supply, commissioning and maintenance at any time. No matter when and where, a well-trained service team will provide you with comprehensive and considerate protection. For more details, please contact us with sales@dieselgeneratortech.com.