Feb. 21, 2020
Strong equipment means strong industry, strong industry means strong China! Manufacturing industry is the foundation of national economy and the fundamental support for the high-quality development of China's economy. In the context of high-quality development, a group of Chinese enterprises strive to catch up in the process of accelerating the reconstruction of global industrial chain and value chain.
Through technological innovation, Starlight Power Group has formed its own technology, created its own brand and enhanced its core competitiveness.
Over the years, Starlight Power Group has worked closely with Guangxi Yuchai Group to carry out diversified diesel generator research and development, production, sales and service. In 2019, Starlight Power Group completed diesel engine single unit sales of Guangxi Yuchai Group of 140 million yuan. At the same time, Starlight Power Group actively grasps the new trend and characteristics of China's power development in the new era, actively explores and provides excellent solutions for China's power industry, and helps power generation.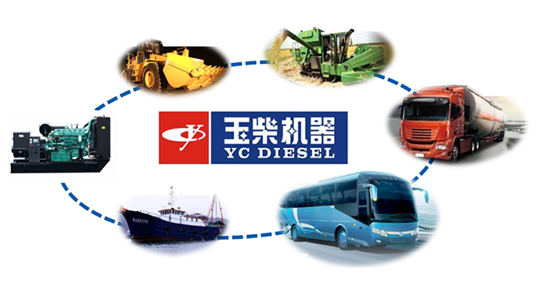 Guangxi Yuchai group, a strategic partner of Starlight Power Group, has focused on its main business for 69 years since it was founded. It has became the largest independent diesel engine manufacturer in China. It has a complete internal combustion engine production base and an international enterprise group with an annual sales revenue of more than 20 billion yuan. It has successfully built engines, construction machinery, special vehicles, petrochemical industry, logistics, etc the diversified strategic pattern of balanced and healthy industrial chain and coordinated development.
After 69 years of accumulation, Yuchai group is the only authorized product inspection of CCS in China. It is understood that Yuchai group has 84 engine test benches, ranking first in number in China, covering micro, light, medium and heavy engine tests. It cooperates with more than 40 institutions of higher learning in the world, such as FEV in Germany, AVL in Austria, Southwest Research Institute in the United States, Aachen University of technology in Germany, Brunel University in the United Kingdom, Tsinghua University, Shanghai Jiaotong University, Tianjin University, etc., forming a high-level R & D platform with independent R & D technology as the core and European and American technology as the support. Yuchi Engine Group has participated in and presided over 13 national key projects, including 5 national "863" plan projects, 1 technology support plan project, and 86 provincial science and technology projects. In the 2018 ranking of China's 500 most valuable brands, Yuchai group's brand value is RMB 41.598 billion, ranking 103, ranking first in the internal combustion engine industry.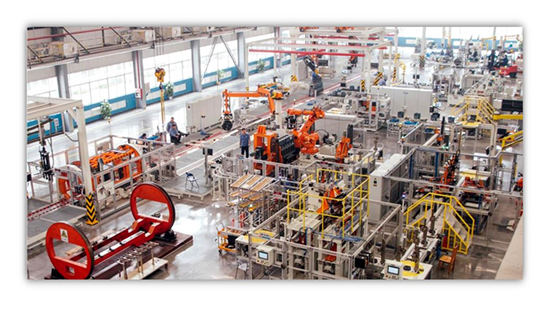 The most important experience of Yuchai group is that in 69 years, no matter how the external environment changes, Yuchai group has always focused on its main business. In order to revitalize China's equipment manufacturing industry, Yuchai Group maintains a fighting spirit, a sword courage, a warrior spirit and a charging attitude.
At present, Yuchai has the first-class domestic advanced design means and simulation technology, as well as the synchronous internal combustion engine product and technology R&D process system (YCDEP) with Europe and the United States. The modular development and design of diesel engine is realized, the reuse rate of diesel engine parts is increased by 35%, the product design cycle is shortened by more than 45%, and the product development efficiency is increased by more than 30%, which is in the leading level of the industry. Yuchai's long-term product database popularizes the application of big data in the production site, accelerates the industrial interconnection and visual control, and takes the lead in launching stage third, fourth, fifth and sixth diesel engines with independent knowledge products. The marine engine fully meets the emission requirements of IMO Tier II, and develops products with electronic control function to meet the emission requirements of IMO Tier III. The diesel engine of land use power generation fully meets the national requirements of the third emission standard of non road countries. And the first to meet the four standards of non road country diesel engine.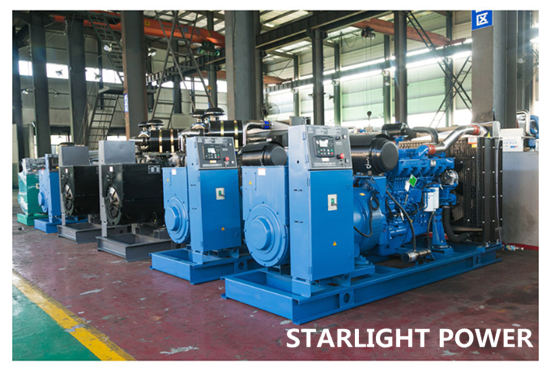 Guangxi Yuchai group has set up 33 offices, more than 2800 service stations, more than 5000 spare parts and oil products sales outlets in China, 14 offices, 124 service agents and 450 service outlets overseas, covering 39 countries.
In recent years, Guangxi Yuchai Group has established in-depth strategic cooperation with Jiangsu Starlight group, carried out cutting-edge technology research and development in an open and innovative mode, promoted the positive interaction between Starlight power and Yuchai, promoted the maximum benefit of the integration of industrial chain and innovation chain resources, and reconstructed the market pattern of China's diesel generator industry.
Starlight Yuchai diesel generators power range is from 20kw to 3000kw, if you are interested, please contact us by sales@dieselgeneratortech.com.