Starlight Power Signed 400KW Diesel Generator Set Again
Nov. 05, 2022
On January 26, Starlight Power and Guangxi Tianqi Investment Co., Ltd. successfully signed a 400KW diesel generator set as the emergency power supply for the "Nine Peninsulars" project in Wuming District, Nanning. In addition to providing free diesel generator installation, commissioning, training and other services, Starlight Power is also responsible for the noise reduction and silencing works in the machine room, the construction of the air handling system in the generator room, the construction of the smoke exhaust purification treatment system in the machine room, and so on.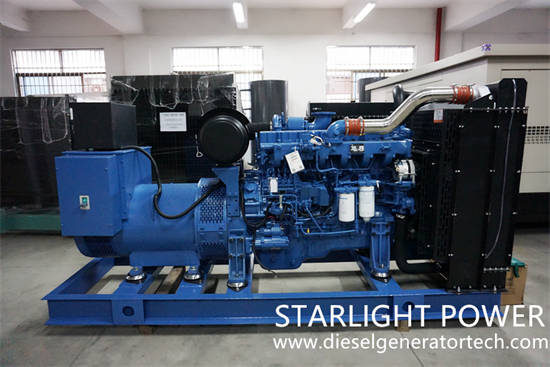 Guangxi Tianqi Investment Co., Ltd. is a professional real estate company focusing on real estate development and investment. The current real estate project "Nine Peninsulars" is located in Wuming County, 31 kilometers away from Nanning City, covering an area of 1692.1 mu. In the garden, there are Mingxiu Garden, Chunxia Garden and Qiuxiao Garden, three famous gardens with a history of more than 100 years. The project is committed to creating a multi-functional tourism and leisure resort integrating residence, business, entertainment, service, etc. Thank Tianqi for choosing Starlight Power as the supplier of this "Nine Peninsula" project diesel generator unit procurement project, and thank Tianqi for its support and trust in Starlight Power!
Starlight Power has advanced testing equipment, modern production technology, professional manufacturing technology, perfect quality management system, and strong technical research and development capabilities. It can provide 3KW~2500KW various specifications of ordinary, automatic, four protection, automatic switching, low noise and mobile generator sets, high quality and low energy consumption to meet the diverse power needs of customers, and can also meet users with different voltages and different frequencies. It is required to create a parallel power supply system for multiple units. If you are interested in our product or any question on generator, welcome to send email to sales@dieselgeneratortech.com.