Nov. 03, 2022
In order to encourage small and medium-sized enterprises to actively participate in international market competition, promote the healthy development of small and medium-sized enterprises, and give play to their important role in national economic and social development, since 2001, the state has officially established the "International Market Development Fund for Small and Medium sized Enterprises", which is aimed at supporting small and medium-sized enterprises and is dedicated to supporting various activities of small and medium-sized enterprises to explore the international market.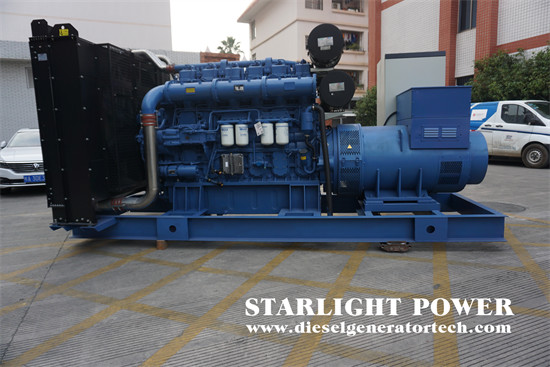 Starlight diesel generator, based on the goal of establishing a modern enterprise and the pursuit of "high starting point, high technology and excellent service", actively integrates and absorbs advanced technologies and products at home and abroad, and constantly updates the product era. Actively participated in all kinds of projects, including national, provincial and municipal honorary projects. In the project application in 2015, Starlight received national financial support, making efforts for the company's further success.
Starlight diesel generator set has been supported by national small and medium-sized enterprises' international market development funds, which has encouraged all employees of Starlight. The person in charge of Starlight said that the national funds obtained this time would be used to introduce new technologies, improve production conditions and improve service system, and become a first-class diesel generator manufacturer, living up to the support and expectations of the country.
Starlight Power has advanced testing equipment, modern production technology, professional manufacturing technology, perfect quality management system, and strong technical research and development capabilities. It can provide 3KW~2500KW various specifications of ordinary, automatic, four protection, automatic switching, low noise and mobile generator sets, high quality and low energy consumption to meet the diverse power needs of customers, and can also meet users with different voltages and different frequencies. It is required to create a parallel power supply system for multiple units. If you are interested in our product or any question on generator, welcome to send email to sales@dieselgeneratortech.com.