Aug. 07, 2022
Relying on the service tenet of customer first and excellent product quality, Starlight has become famous in the industry, and the domestic market has been further stabilized. On July 7, 2015, a customer from Chengdu Zhonggang Real Estate Co., Ltd. reached a cooperation intention with Starlight, and ordered a 640KW diesel generator set from Shanghai Diesel Engine Co., Ltd. The delivery has been completed recently.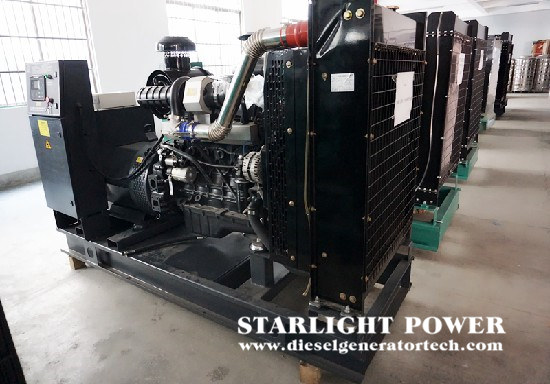 The domestic 135 series diesel engine produced by Shanghai Diesel Engine Co., Ltd. is the earliest and most widely used model in my country. It has mature technology, easy-to-buy spare parts, and a large power range. It adopts new technologies such as supercharging and intercooling. Superiority, compact layout, further enhanced reliability, improved emission and noise indicators, significantly improved the operating environment of diesel engines, and fully met the supporting requirements of users. It is precisely because of the above advantages that Chengdu customers have great trust in the diesel generator sets of the Shangchai brand. In order not to disappoint customers, Starlight strictly arranged the production plan after receiving the order, and ensured the quality of the equipment with the cooperation of the staff, aiming to better maintain the brand image.
Judging from the feedback from customers, Starlight's pursuit of excellent quality has not only won the reputation of customers, but also gained the trust of customers through the pleasant cooperation process. In recent years, Starlight Power Group has carried out friendly cooperation with many high-quality customers. The company has continuously won the recognition of customers with its high-quality products, core technology and after-sales service. In the future, we will serve the market with a better attitude and strive to welcome longer-term development.
As a professional diesel generator manufacturer, we always insist on using first-class talents to build a first-class enterprise, create first-class products, create first-class services, and strive to build a first-class domestic enterprise. If you would like to get more information welcome to contact us via sales@dieselgeneratortech.com.