May. 15, 2019
On May 8th, 2019, Huaibei Dixiang New Materials co.,ltd. purchased 400kw Shangchai diesel generator set from Starlight company, used for emergency units.
The diesel engine we provide to our customers is produced by Shanghai Diesel Engine Co., Ltd., which designed on the basis of primary diesel engine of original generating set 12V135, the product has been improved greatly in product quality, reliability, economy, vibration noise and appearance. Since it was put into the market, it has been liked by the vast number of users. On before sales service and after sales service, Starlight company provides Huaibei Dixiang New Materials co.,ltd. diesel generator transportation, installation, commissioning, one-year warranty free maintenance, annual training and other services.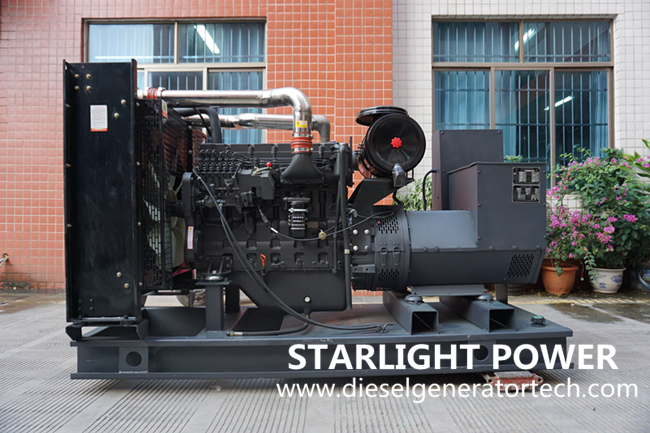 According to know,when the customer choose diesel generator set which rated power is 400kw, there is other supplier providing a Shangchai diesel engine model SC25G610D2 to them, its the biggest output power is 445kw, but in fact, the rated output power of the diesel generator set is 356kw, the power is lower than the customer's requirement of 400kw, there are 44kw less. This can not meet the customer's requirement, and will damage the generator set. While Starlight company provide diesel engine model to the customer is SC25G690D2, its the biggest output power is 505kw, actual output power is 404kw, this can meet the customer's requirement enough. So Sales manager of Starlight company provides a professional suggestion: when purchase a rated power diesel generator set, must be ensure the biggest power of diesel engine is 20% bigger than generator's output power. After the customer check relevant information and consider many times, finally decide to purchase diesel generator set from Starlight company.
When users buy a diesel generator set, power is a very important part. The power of generator set can not be smaller, also can not be bigger, otherwise, it will cause the generator set can not work normally, and wast unnecessary cost. When form a complete set, the diesel engine should have enough power to ensure the rated power output of the genset under the condition of calibration operation.
In addition, when purchasing, users should also know whether the power that the supplier says is the common power or the standby power. Because the price has a great relationship and power of diesel generator set, some distributors use small power as big power, so users should pay special attention to the purchase.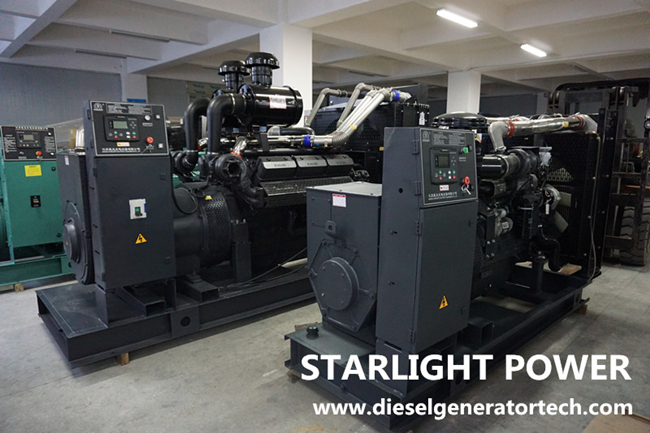 In generally, users believe that purchasing diesel generators set is to used as standby power unit when electricity in the country is cut off. Many users regard the standby power sources as standby power. However, the standby power sources is actually different with standby power. Standby power represents the output power (short-term output power) of a diesel generating set running for one hour; common power (rated power) represents the continuous power of a diesel generating set, that is, the output power of a 12-hour continuous operation. While Standby power supply is only for prevention and preparation. When choosing and purchasing diesel generator set, users should select the rated output power (common power) of diesel generators according to the total power of all the electrical and equipment used. The equipment with large current must have soft starting device and increase power appropriately. For example, electric heating, water pump, fan, air compressor and other equipment are loaded to start, the starting current of this kind of equipment is 2-3 times that of ordinary motor.
Starlight company remind every user, when purchase a diesel generator set, please under the guidance of professionals.