Dec. 13, 2022
The 100KW diesel generator set purchased by Xinjiang Jinpai Solid Waste Treatment Co., Ltd. was successfully delivered to the home. The units shall be delivered to the location of the May 5th Industrial Park Project in Kuitun City, Xinjiang in accordance with the contract, and the site shall be handed over to the project leader of Xinjiang Jinpai Solid Waste Treatment Co., Ltd.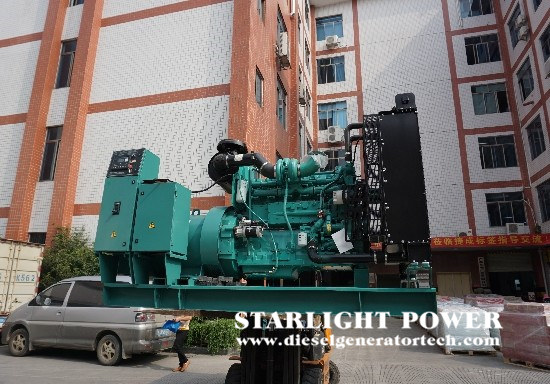 The engine brand selected by the customer is Sino US joint venture Dongfeng Cummins, and the engine brand is domestic Jiangsu Starlight. The after-sales engineers of our company conducted no-load test run of the unit at the project site, and the unit operated normally.
Cummins engine shall be started according to the normal starting procedure: 1. Lubricate the parts. First lubricate all moving parts of the engine; 2. Ready to start. All personnel shall withdraw to the safe distance of the unit; 3. Unit operation. Observe the operating parameters of the unit until the unit operates normally.
Starlight is gradually moving towards economies of scale and towards the international market under the new situation. Win win cooperation has always been the philosophy of Starlight people. Quality is the source of enterprise vitality, and continuous innovation is the inexhaustible power of enterprise growth. We hope that we will have more possibilities for cooperation in the future.
As a professional diesel generator manufacturer, we always insist on using first-class talents to build a first-class enterprise, create first-class products, create first-class services, and strive to build a first-class domestic enterprise. If you would like to get more information welcome to contact us via sales@dieselgeneratortech.com.