Oct. 31, 2022
The international power equipment and generator set exhibition held in Shanghai International Expo Center in 2015 was held grandly. Starlight's power generation series products participated in the exhibition, displaying a number of generator sets, attracting many domestic and foreign merchants to visit and consult.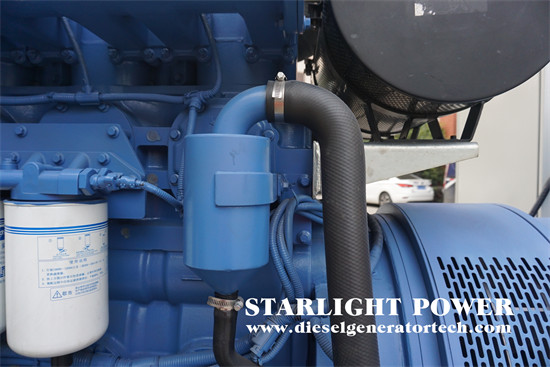 The excellent product performance has attracted many visitors and users to watch and consult in front of the booth of Starlight Power Group. With the help of this exhibition, Starlight has collected a lot of valuable market information and customer demand information through close contact with the market and customers, which has improved the popularity and competitiveness of the products, enhanced customers' confidence in Starlight generator set products, received full recognition from customers, achieved good market effects, and injected new strength into the company's next step of market development and product development and production.
With the strong power, full combustion, good fuel economy, stable and reliable quality, strong adaptability to the environment and other characteristics of Starlight diesel generator set, users from all over the world expressed strong interest in Starlight series products during the exhibition, which won more cooperation opportunities for Starlight. Welcome customers to negotiate and cooperate. Starlight will use high-performance products to prove its strength. We look forward to your attention.
Starlight Power has advanced testing equipment, modern production technology, professional manufacturing technology, perfect quality management system, and strong technical research and development capabilities. It can provide 3KW~2500KW various specifications of ordinary, automatic, four protection, automatic switching, low noise and mobile generator sets, high quality and low energy consumption to meet the diverse power needs of customers, and can also meet users with different voltages and different frequencies. It is required to create a parallel power supply system for multiple units. If you are interested in our product or any question on generator, welcome to send email to sales@dieselgeneratortech.com.