Jan. 01, 1970
Recently, Sichuan Dazhou customers came to our Chongqing office for a field visit. High quality products and services, strong company qualifications and reputation, and good industry development prospects are important reasons to attract this customer visit. The person in charge of the company, on behalf of the company, extended a warm welcome to the customers in Dazhou, Sichuan, and arranged a detailed reception. Accompanied by the person in charge of the company, Sichuan Dazhou customers visited the company's built projects, and the diesel generator set of the built projects is located in the basement of our office building. Under the introduction of relevant technicians, the customer visited the diesel generator set room, and the company's leaders and relevant personnel gave detailed answers to various questions raised by the customer. The rich professional knowledge and good working ability left a deep impression on the customer.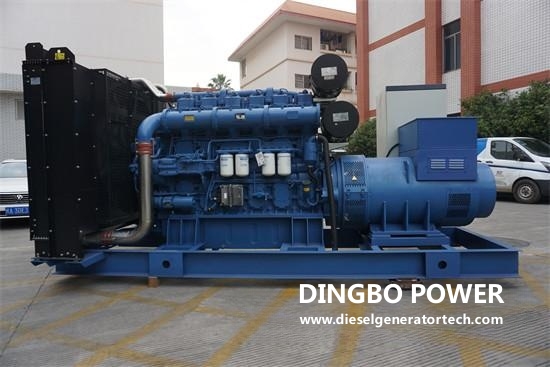 After the visit, the person in charge of the company gave a detailed introduction to the current development of the company, the technical improvement of the equipment, and sales cases. The customer was deeply impressed by the company's good working environment, orderly production process, strict quality control, harmonious working atmosphere, and hardworking employees, and had an in-depth discussion with the company's head on the future cooperation between the two sides, hoping to achieve mutual benefit and common development in the future cooperation projects.
Founded in 1974, Dingbo Power Generation Equipment Co., Ltd. is a professional manufacturer of diesel engines, generators and generator sets, and one of the earliest manufacturers of diesel engines, generators and generator sets in China. Since 1992, the company has been a qualified generator set manufacturer inspected by the National Internal Combustion Engine Generator Set Quality Supervision and Inspection Center. Over the years, the company has carried out extensive cooperation with Shanghai Diesel, Weichai, Sweden Volvo, Sino US joint venture Chongqing Cummins, American Qianglu and other companies, and has become a (OEM) supporting factory and technical center. It has 64 sales service departments nationwide, providing users with design, supply, commissioning and maintenance services at any time. Dingbo quality is worth depending on. If you want get more information, please feel free to send email to sales@dieselgeneratortech.com we will pay highly attention on your question.