Jun. 12, 2019
Shangchai engine, which can operate normally from -50°C to 38°C, attracted the attention of some visitors at 2019 International Construction and Construction Machinery Exhibition in Moscow, Russia.
Russia CTT exhibition is one of the largest construction machinery exhibitions in Russia and Eastern Europe, attracting more than 500 exhibitors from 24 countries including China, Russia, Germany, Italy and Finland. During the exhibition, more than one hundred Chinese enterprises exhibited their products on the same show, presenting the unique charm of Chinese brands overseas. In front of the booth, exhibitors from time to time to consult SDEC staff about the performance of the product.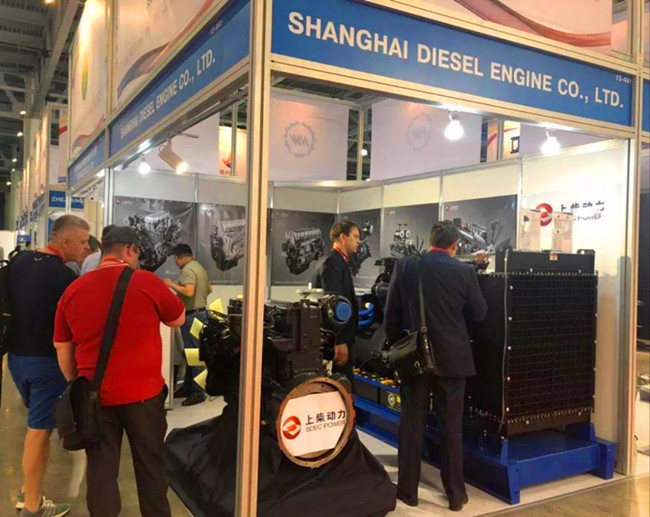 In recent years, the strong power and excellent performance of the products supporting SDEC engine have been recognized by more and more manufacturers. This is due to the fact that Shangchai engine was at the beginning of research and development, with advanced technology as the core and higher standards as the goal - many products are manufactured in strict accordance with EU standards, and constantly upgrade to enhance product reliability.
This time, Shangchai exhibits its 9D engine as an example at Russia CTT. It has undergone rigorous assessment of harsh conditions such as high temperature and cold plateau dust environment, and can operate normally from -50°C to 38°C. It can fully control the working environment with great temperature difference between four seasons like Russia. In addition, sufficient torque reserve o and high combustion rate ensure the high operating efficiency of supporting products.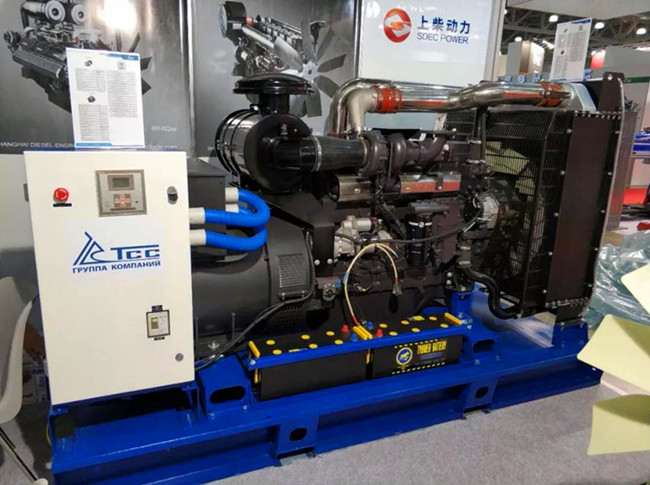 Shangchai D Series diesel engine is jointly designed by SDEC and AVL (Austria). In 2005, SDEC cooperated with Southwest Research Institute (SwRI) of U.S. to carry out a reinforcing design and 4-valve upgrading. All the parts have been designed and verified based on 295KW, providing a large margin of reliability in the applicable power range of 185-255KW.
The D series engine is characterized by high reliability and good fuel economy. The D series is a lately-designed engine with advanced technical criteria among the domestic mature engines. The engine has sold well for almost 20 years with over one million of units in the markets.
Product Features:
1. Four valves per cylinder, high-strength cylinder block, one-piece cylinder-head design and key components of world-class brands provide high reliability and good economy.
2. High product quality and good consistency resulting from adopting the SAIC MOTOR manufacturing standards and the Volkswagen's engine quality control system.
3. Integrating design of the components and parts for its overall structure results in decrease of its basic parts by 20% compared to a conventional diesel engine, providing simple structure and easy maintenance.
4. Its cold start temperature is as low as at -10°C without an air intake heating aid, and its cold start temperature can drop down to - 50°C with the aid, providing strong environmental adaptability.
Russia is a huge and growing market that is in need of relevant products support in line with local environments and standards. In addition to the infrastructure construction, abundant mineral resources will also bring a broad space for the application of engineering machinery products. At the same time, the "Belt and Road" strategy has also brought more opportunities for cooperation between Chinese and Russian projects.
With more participation in overseas engineering construction, Shangchai Engine has shown great adaptability and optimistic market potential. It is believed that with the ambition of continuous improvement, Shangchai Engine will have higher recognition in overseas market in the future.
As a supporting manufacturer of Shangchai diesel generator, Starlight will continue to provide customers with high quality power generator sets.