Mar. 15, 2022
It is necessary to prevent accidents in the engine room and ensure the normal operation of the Cummins diesel generator set. In addition to the well-designed equipment in the computer room, the accessories selection and arrangement of the computer room should also be neat and tidy.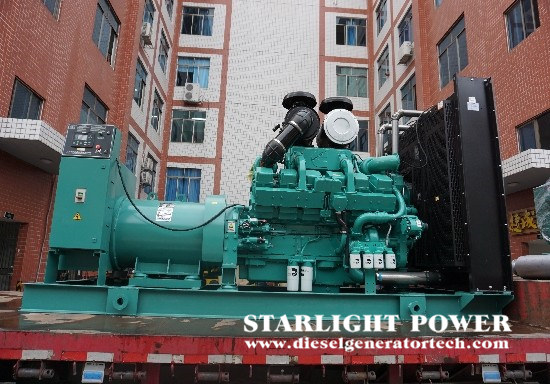 1. The fuel tank should try to choose a standard fuel tank with better quality, which is well sealed and does not leak oil. Equipped with oil outlet, oil return port, oil injection port, oil drain port, oil overflow port and oil level indicator. The most important thing is to have good sealing, otherwise the oil leakage will be difficult to take care of, the oil mist is too large and corrosive, it has certain risks, and it is difficult to clean. Therefore, the fuel tank should be as far away as possible from the Cummins diesel generator set.
2. Because diesel oil is corrosive to a certain extent, it is best not to choose plastic or rubber hoses, but to choose hard copper pipes or galvanized steel pipes, and to tightly connect the unit to prevent oil leakage. The oil pipe should also have a special ground groove or pipe, which cannot be in the same groove as the cable. Both the oil groove and the cable must have a movable cover.
3. The turbocharger, exhaust pipe and muffler are wrapped with high temperature resistant glass wool or aluminum silicate, which plays the role of heat insulation and noise reduction.
4. It is best to use an intelligent type of charger, which does not require personnel to operate, and is located near the starting battery of the equipment; it is best to use a sealed, protection-free battery for the starting battery, which is placed on the battery bracket of the equipment.
Do not pile up sundries such as peers and things in the computer room, and usually pay more attention to the sanitation and cleaning of the computer room. Prevent accidents and ensure that Cummins diesel generator sets work normally and safely.
As a professional diesel generator manufacturer, we always insist on using first-class talents to build a first-class enterprise, create first-class products, create first-class services, and strive to build a first-class domestic enterprise. If you would like to get more information welcome to contact us via sales@dieselgeneratortech.com.