Aug. 05, 2022
According to the news from Starlight diesel generator sets, Starlight Company recently received customers from Pointe Noire Congo who came from Africa across the sea. After friendly negotiation between the two parties, the Congolese customers returned with a full load. The 17 sets of Starlight diesel generator sets have now all been assembled and commissioned. Finished, and packed neatly with plywood, to be shipped to the designated port.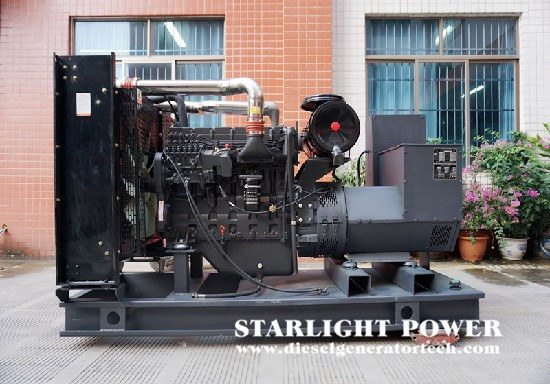 Our country's machinery manufacturing industry has experienced a golden development period of ten years, and has continued to expand in terms of scale and production capacity. In recent years, many well-known machinery manufacturing enterprises have gone abroad and entered the world, and have a greater influence in the world market. As a leader in the diesel generator set industry, Starlight has become more and more famous abroad. First of all, Starlight has determined its own clear positioning and carried out in-depth cooperation with the same industry in the world; Secondly, Starlight has determined its own goals, determined the performance advantages of diesel generator sets, and laid the foundation for the brand; and it does not follow the general liquidity of the market and objectively change the price and performance of machinery and equipment are also an important reason for occupying a place in the international market.
Starlight believes that the technical quality of China's domestic diesel generator set machinery industry has been greatly improved compared to before, and it does not lag behind western countries. If Starlight wants to occupy more resources in the international market, it also needs to strengthen its own scientific research capabilities while consolidating its advantages to ensure that it keeps pace with the times.
As a professional diesel generator manufacturer, we always insist on using first-class talents to build a first-class enterprise, create first-class products, create first-class services, and strive to build a first-class domestic enterprise. If you would like to get more information welcome to contact us via sales@dieselgeneratortech.com.