Feb. 15, 2022
The development of production-oriented enterprises in today's society can be said to be very good, especially the manufacturers engaged in the production of diesel generator sets have achieved relatively good development. Because the market demand is constantly growing, as long as the product quality is guaranteed, it can have good sales in the market. Diesel generator sets are one of the best in the market, and they have basically become the choice of most customers in the long-term sales process. However, this has a lot to do with the manufacturer's guarantee of product quality, because the more guarantees people have, the more confident they can buy.
Guarantee 1: Advanced production technology. In the process of product manufacturing, different process technologies used by manufacturers will affect the quality and various aspects of the product to varying degrees. The technology used by diesel generator set manufacturers in daily production is relatively advanced, and many more advanced equipment will be introduced from abroad. In this way, the quality of the diesel generator set can be better grasped, and the production efficiency will also be greatly improved.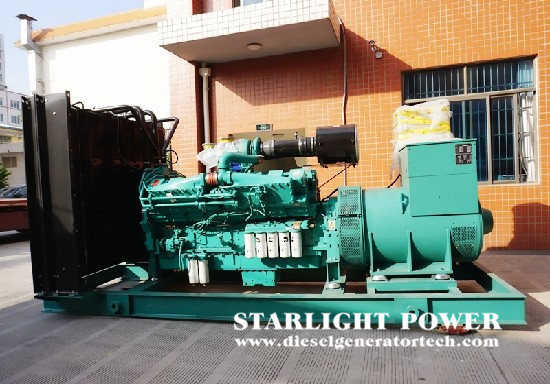 Guarantee two: strict quality inspection. In addition to the advanced technology and process used by diesel generator set manufacturers, they are also very strict in terms of product quality testing. Under normal circumstances, all diesel generator sets need to be tested by various departments before they leave the factory for sale, and they can enter the market only if they pass the test. And basically, the manufacturer will issue a certificate of conformity for each diesel generator set when it is sold, so that customers can feel more at ease when using it.
Guarantee three: good after-sales service. In fact, many enterprises now pay more attention to the construction of after-sales service system in the process of operation. After all, good after-sales service can help enterprises develop to a great extent. The same is true of diesel generator set manufacturers when they operate, and each customer manufacturer will be equipped with corresponding after-sales service staff.
Starlight Power was founded in 1974 and is one of the earliest manufacturers of generators and diesel generator sets in China. If you want get more information, please feel free to send email to sales@dieselgeneratortech.com we will pay highly attention on your question.