Jul. 14, 2021
Diesel generators play an important role in many environments, including schools and government buildings, hospitals, events, construction sites and more - providing backup power in the event of a main power failure.

While diesel generators are a reliable and cost-effective source of backup power, neglecting the proper care and maintenance of diesel generators can increase the risk of failure when it is needed most.
In this blog, the diesel generator supplier will cover preventive maintenance tips for diesel generators and considerations when choosing a generator location.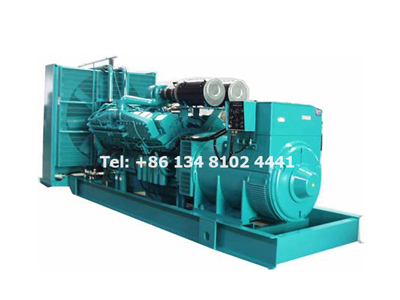 80KW 100KVA CUMMINS Diesel Generator Set
Preventive Maintenance Tips for Diesel Generators
While power outages can be a hassle for some, they can be devastating for businesses - causing production lines to stop and, in some cases, forcing plant closures. In addition to regular maintenance of your diesel generator by a professional, there are several checks you can perform to ensure your generator is running when you need it most.
Battery check
When a diesel generator is left dormant for an extended period of time, the battery may fail during the start-up phase. In addition, the charger, connections and cables may begin to deteriorate, preventing the required current from being delivered to the battery. To prevent such failures, a visual inspection should be performed to check for any leaks, contaminant buildup and general damage.
Running the generator
Even when the diesel generator is not in use, it should be started periodically to prevent fuel stagnation and degradation. Generators left idle for more than 6 months without being started should be tested for fuel by a professional technician.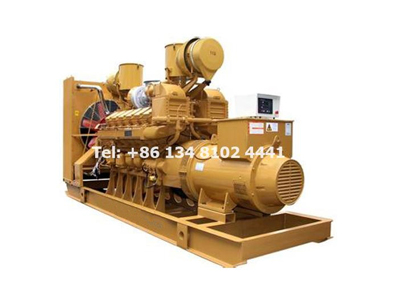 350KW 437.5KVA VOLVO Diesel Generator Set
Fluid Check
Diesel generators rely on fluids, including coolant, lubricant and fuel, to operate. The levels of these fluids should be monitored regularly and the recommended fluids should be added according to the manufacturer's instructions. In addition, any leaks in the system should be reported and checked by a professional technician.
Contaminant checks
Contaminants found in coolant, lubricant and fuel can all lead to serious problems within the generator. Check your fluids regularly with a dipstick and run your generator at the recommended intervals to avoid any stalls. If you notice any abnormal results, call a professional to check your system.
Control Panel Check
Before starting, check the diesel generator's control panel, which will give you immediate knowledge of any problems within the system. Before starting, make sure the "auto mode" is on, this is one of the most common and easily avoidable reasons why a generator will not start.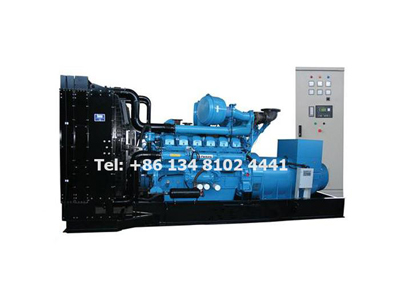 550KW 687.5KVA PERKINS Diesel Generator Set
Spare generator placement tips
Generator placement should be carefully considered to prevent any complications during operation or maintenance. Our important tips for proper placement of diesel generators are
Generators need sufficient air intake to ventilate properly. In addition, generators give off unpleasant and unhealthy exhaust fumes - make sure your generator is placed in an open space with an adequate air source.




Canopies or shields can be erected to protect generators from weathering.




Generators must be placed with accessibility in mind and should have clean, unobstructed access for servicing, refueling and inspection.




Generators vibrate and make a lot of noise when in use. If your generator is operating near a residential area, consider using vibration isolators to prevent noise pollution.




Avoid locating generators in areas where there is a risk of flooding, strong winds or snow accumulation.
If you want to get more information about high quality diesel generators wholesale, welcome to contact us today or request a quote.