Jul. 20, 2022
The length of the life of diesel generator set is not only necessary to do the usual scientific and regular maintenance, but also has a lot to do with the correct use at ordinary times. It is also important to know when the diesel generator set runs the load. The best load running time of different brands of diesel generator sets is analyzed as follows.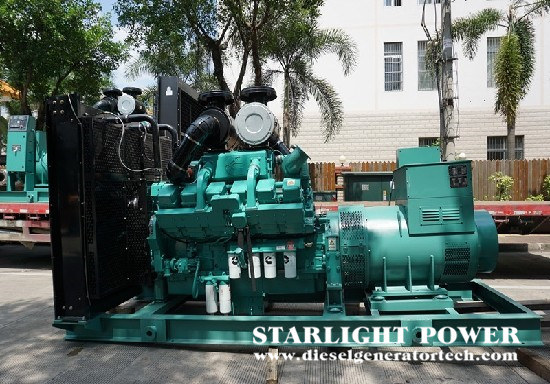 The diesel generator set should be prepared as follows before running the load:
1. After the diesel generator set is successfully started, the no-load voltage is 400V, the frequency is 50HZ, and the three-phase voltage balance has no major deviation. If the voltage deviation from 400V is too large, and the frequency is lower than 47HZ or higher than 52HZ, the diesel generator set should be checked and maintained before the load operation can be carried out;
2. The coolant in the radiator should be in a saturated state, the temperature of the coolant can be closed with a load above 60 degrees Celsius, and the operating load should be gradually increased from a small load to regular operation;
3. The oil level is within the specified scale line, and the oil pressure should not be lower than 0.2MPA after starting;
4. The engine air filter pollution warning sign should be green, if it shows red, replace the new air filter before running the load;
5. The whole diesel generator set is firmly and effectively grounded, and the cable connection is correct and firm without skin breakage;
6. The generator air switch can be switched freely and flexibly, and the capacity of the air switch should be close to the current size of the generator and effectively protected;
7. The last, simplest and most important link is that there is enough diesel generator set in the mailbox of the diesel generator set to run under load.
As a professional diesel generator manufacturer, we always insist on using first-class talents to build a first-class enterprise, create first-class products, create first-class services, and strive to build a first-class domestic enterprise. If you would like to get more information welcome to contact us via sales@dieselgeneratortech.com.