Jul. 21, 2022
Because the diesel generator set is used as a backup emergency power supply, it will be used in shopping malls, hospitals, government, military, community and other industries, that is, the first floor and basement of the podium will be installed. In this article,Dingbo Power Generation Equipment will briefly introduce the precautions for fire protection acceptance of diesel generator sets.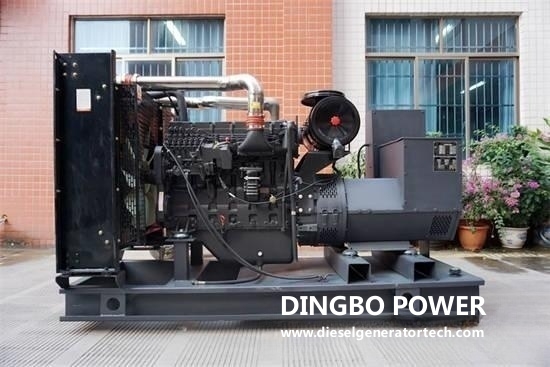 1. It can be placed on the first floor or the first and second floors of the building, but should not be placed on the third and lower floors. The flash point of diesel should not be less than 55°C.
2. The diesel generator room should be isolated from other parts according to the fire rating of the partition wall with fire resistance of 2.00h and the floor of 1.50h.
3. The oil storage room should be set up independently, and the oil storage capacity should not exceed the required amount for 8 hours. The method of preventing leakage and oil leakage should be adopted. The oil tank should be ventilated (outdoor), and the oil storage room should be separated from the generator by a firewall; When it is necessary to open the door on the firewall, a Class A fire door that can be closed by itself should be set up, fire alarm equipment should be set up, and life-saving equipment: such as gas, foam, water spray and other automatic life-saving equipment (oil fire extinguishing).
When choosing the location of the computer room, you should pay attention to the following points:
1. Try to be as close to the substation as possible to facilitate wiring, shorten cable lengths, and reduce power loss.
2. When it is installed on the ground floor, try to have one side against the outer wall for ventilation and smoke exhaust.
3. Pay attention to the convenience of hoisting, handling and maintenance of the diesel generator set. Generally, the income and expenditure channel of the parking garage is used as the handling channel, but if the channel cannot meet the requirements, consideration should be given to reserving hoisting holes.
Dingbo Power was founded in 2006 and is one of the earliest manufacturers of generators and diesel generator sets in China. If you want get more information, please feel free to send email to sales@dieselgeneratortech.com we will pay highly attention on your question.