Dec. 25, 2019
As the preferred brand of "diesel generator set" with good brand reputation, Starlight Power not only attracts many domestic customers, but also many foreign customers.
On December 16, 2019 another Japanese customer Mr. Kochi Hori came to visit our factory and discussed business. Mr. Kochi Hori plans to purchase our 4 units 1000kw Cummins silent diesel generator set, which is equipped with Stamford alternator and SmartGen control panel.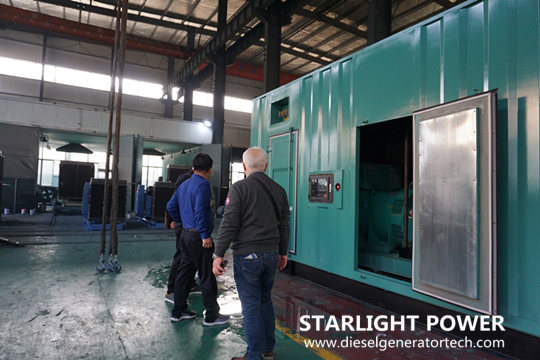 Firstly, we guide the customer to our silent container diesel generator set assembly workshop. Then the customer visits our open type diesel generator set assembly workshop and genset test center. At the end of the visit, our technical engineers, foreign trade manager and the customer had friendly talks in the conference room to enhance mutual understanding and negotiate further cooperation details in the future.
Through this visit, the customer has a deeper and more comprehensive understanding of Starlight Power. The customer gave a high evaluation and full affirmation of our company's management system and product design. Thanks for the customer's visit.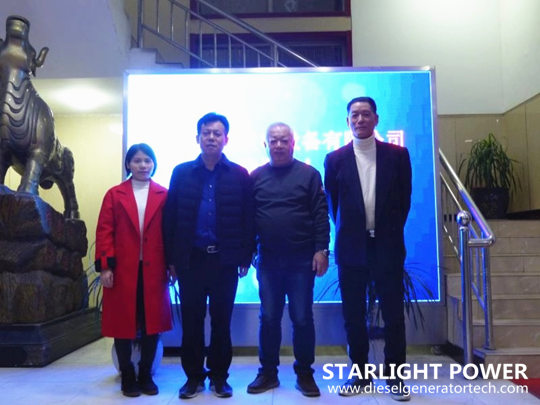 Starlight Power is authorized as the OEM supplier of Cummins diesel engine of generator set. During 2010-2017, Starlight Power won the national champion of Cummins genset and became the biggest OEM cooperation factory in China.
Features of Cummins diesel generator set:
Fuel System
² Cummins PT fuel system with unique overspeed protection.
² Low pressure oil pipeline.
² Low pipeline, low failure rate and high reliability.
² High pressure injection, full combustion.
² Equipped with fuel oil supply and return oil one-way valve.
² Safe and reliable in use.
Exhaust System
² The use of pulse dry exhaust pipe can effectively utilize exhaust gas energy and give full play to engine performance.
² Equipped with exhaust elbow and bellows with diameter of 127mm for easy connection.
Lubrication System
² 60GAL variable flow oil pump with main oil channel signal tube, according to the oil pressure of the main oil channel to adjust the pump oil quantity, optimize the oil quantity into the engine.
² Low oil pressure (241-345kPa). These measures can reduce pump power loss, improve power performance and improve engine economy.
Power Output
² Crankshaft pulley with double groove power output can be installed in front of shock absorber.
² The front end of the engine is equipped with multi slot accessories for driving pulley, and all kinds of front end power output devices are available.
Starlight Power Cummins series diesel generator set: 24kw-2400kw. Set type includes open type, silent/soundproof type, canopy type, container type, trailer type. If you are interested, welcome to contact us or call us +86 134 8102 4441.