Jan. 01, 1970
The diesel generator set produced by Guangxi Dingbo Power Equipment Manufacturing Co.,Ltd. has been widely used in telecommunications, banking, securities, airports, hospitals, transportation, oil fields, military and other fields. Thank you for your support and trust in Dingbo products. Recently, many users who have purchased Dingbo generator sets ask how to maintain the diesel generator sets? How to make the generator set reach the highest efficiency? The following is compiled by Guangxi Dingbo Power Equipment Manufacturing Co.,Ltd. to give you an answer.

Before use, please carefully read the Operation and Maintenance Manual, so as to correctly use and maintain the generator set and make it play its best performance and reliability.
1. The new unit should be put into full load operation at 50-80% of the full load at the initial use stage after 60 hours of running in. Long time action of idling or low load of the unit will easily cause early wear, which will seriously affect the performance of the whole unit.
2. When the unit is in cold weather and does not use antifreeze coolant, immediately open the drain valve after shutdown to drain all the cooling water in the cooling water chamber to prevent the body from freezing and cracking.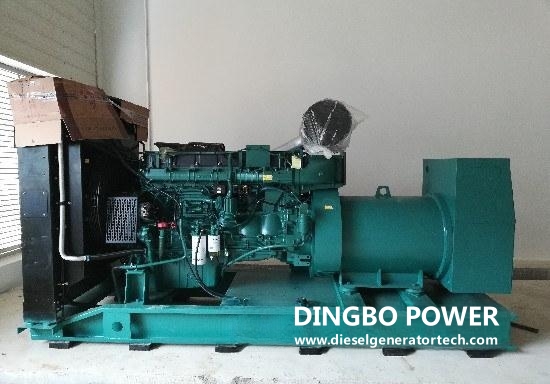 3. The lubricating oil shall be selected according to the specifications required by the diesel engine for lubricating oil. The lubricating oil of different specifications shall not be mixed (the hot engine must drain the lubricating oil when replacing new lubricating oil).
4. Before starting, the cooling system shall not be filled with coolant too quickly. At this time, the water temperature gauge sensor at the outlet pipe of the cylinder head shall be loosened to remove the air in the coolant flow channel, so as to prevent the diesel engine cylinder from being pulled due to air resistance.
5. Please ground the unit shell according to the instructions and the regulations of the local power supply department to ensure the safety of electricity use.
6. Guangxi Dingbo Power Equipment Manufacturing Co.,Ltd. has set up an after-sales service department in the headquarters and technical service centers throughout the country to implement nationwide networking services. When your crew has quality problems during the three guarantee period, please call our complaint hotline: 13878198542, and you will receive timely and considerate technical services.
7. After the "Three guarantees" service personnel provide services for your products, they will carefully fill in the Technical Service Visit Record, which will be brought back after your approval (signature or seal), and the maintenance records will be on the San Bao service record form on the inner page of the product certificate. Please keep it properly.
Dingbo aims to meet the needs of users, and provides users with pure spare parts, technical advice, installation guidance, free debugging, unit transformation and personnel training for a long time. For more details, please contact us with sales@dieselgeneratortech.com.