Dec. 21, 2022
Recently, Changzhi Sanyuan Zhongneng Coal Industry Co., Ltd. and Starlight Company purchased two 1500K high-pressure diesel generator sets at an early stage and signed a purchase contract. Our company successfully completed the installation acceptance within the time and requirements agreed in the contract.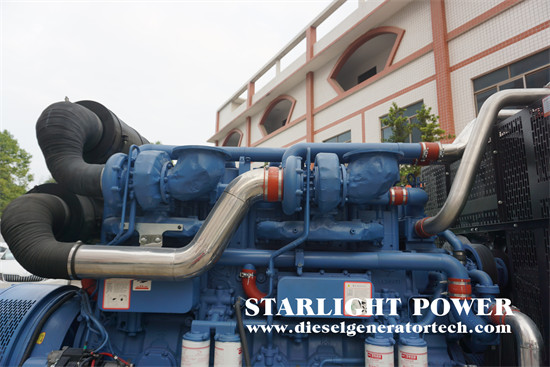 It is reported that Changzhi Sanyuan Zhongneng Coal Industry Co., Ltd. is a subsidiary of Jinneng Group, a key state-owned enterprise in Shanxi Province and the largest clean energy enterprise in Shanxi Province. Since our company signed a purchase and sales contract for diesel generator sets with your company in the middle of last year, the production workshop of Starlight Company has stepped up production, strict supervision, testing and inspection, Finally, we successfully completed the high-quality production of two 1500K high-pressure diesel generator sets (equipped with Yuchai engine equipped with Starlight dual motor) for users within the agreed delivery date.
The reporter learned from the starlight technicians who installed on site that at present, the two generator sets have been installed in place, waiting for the next step of debugging, and can be officially put into use after debugging. Thank Changzhi Sanyuan Zhongneng Coal Industry for its trust in our company. The trust and support of each customer is a strong driving force for Starlight Company to make continuous progress.
Starlight Company has strong technical research and development strength, professional manufacturing technology, modern production technology, advanced testing equipment, and perfect quality management system. It is a professional diesel generator set manufacturer integrating R&D, design, production, manufacturing, sales, and maintenance. To provide you with high-quality, low energy consumption diesel generator sets to meet all the power needs of customers, and also to meet the requirements of users with different voltages and frequencies, as well as the parallel grid connected power supply system of multiple units. If you would like to get more information welcome to contact us via sales@dieselgeneratortech.com.