Jul. 25, 2022
Diesel generators must pay attention to the adjustment of temperature during normal use in order to maximize their work efficiency. The four seasons in the north are distinct, cold in winter and hot in summer. When these two extreme temperature seasons occur, we must pay more attention to the temperature regulation of diesel generators to help diesel generators operate normally.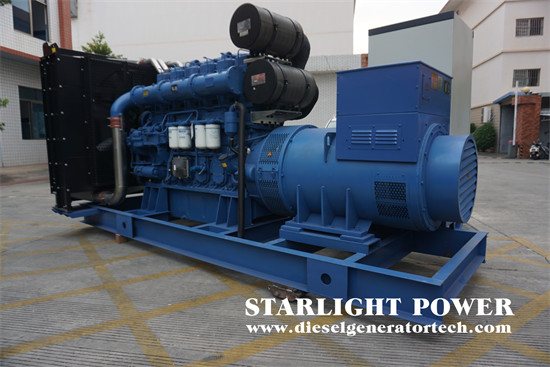 The following Stailght power generation equipment provides you with a reference value for the temperature regulation of our company's diesel generators in winter and summer. In winter, the temperature is low, the ambient temperature of the diesel generator is also low, and the temperature of the coolant will be very low, so the temperature of the coolant of the diesel generator will rise slowly. When the unit exerts the maximum effective power, the temperature of the coolant should be 80° about.
When using diesel generators in winter, it is better to ensure that the water temperature is about 80° when preparing to send power to run the load. The temperature of the diesel generator is high in summer, and the temperature of the coolant of the diesel generator rises rapidly in such a high temperature season. Diesel engines are prone to cylinder pulling accidents at high water temperature of 100°C, so diesel generators should stop working or reduce the load when the coolant exceeds about 95°C.
Starlight Power has advanced testing equipment, modern production technology, professional manufacturing technology, perfect quality management system, and strong technical research and development capabilities. It can provide 3KW~2500KW various specifications of ordinary, automatic, four protection, automatic switching, low noise and mobile generator sets, high quality and low energy consumption to meet the diverse power needs of customers, and can also meet users with different voltages and different frequencies. It is required to create a parallel power supply system for multiple units. If you are interested in our product or any question on generator, welcome to send email to sales@dieselgeneratortech.com.