Nov. 23, 2022
On June 8, 2017, the acceptance expert group of Hebei South to North Water Transfer Project, consisting of 6 people, carried out on-site acceptance on the diesel generator sets produced by Jiangsu Starlight Power Group. At present, 61 generator sets have been completed. This acceptance is based on the company's Inspection Procedures for the Production Process of Diesel Generator Sets (File No.: XG006), Refer to the bidding documents and technical requirements of the bidding documents of the second batch of diesel generator sets for the supporting project of Hebei South to North Water Transfer Project.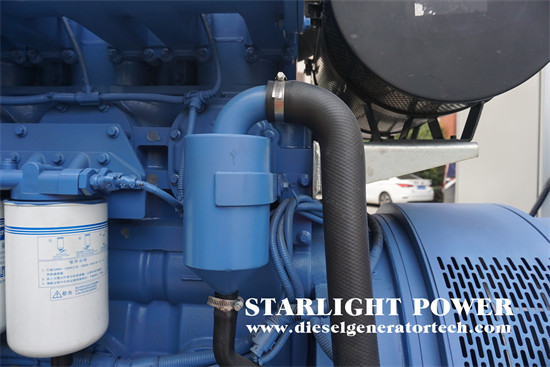 Later, the two sides held a docking meeting. During the meeting, the weekly head of Starlight Quality Management Department gave a brief introduction to the quality control, raw material quality control, inspection control and data collection and sorting in the production process of the generator set. The technical archives of this project are legible, accurate in quantity, authentic in content, complete in signature, synchronized with the project, and all indicators meet the design and specification requirements.
Through on-site inspection of the project site and data, the expert group found that the company is currently conducting commissioning and acceptance of this batch of units, and 31 units have been commissioned. All units will be delivered to the project site for installation and use after the completion of acceptance and review by the expert group.
This participation in the project cooperation of the South to North Water Transfer Project is a great encouragement to Starlight. With its excellent quality, Starlight has passed the test of the market and customers. In the future, Starlight will continue to adhere to the innovation of quality and service to provide power supply support for all walks of life in the modernization drive.
As a professional diesel generator manufacturer, we always insist on using first-class talents to build a first-class enterprise, create first-class products, create first-class services, and strive to build a first-class domestic enterprise. If you would like to get more information welcome to contact us via sales@dieselgeneratortech.com.