Guangxi Yihua Real Estate Selects Dingbo Power As The Supplier
Jan. 01, 1970
Recently, Dingbo Power and Guangxi Yihua Real Estate Development Co., Ltd. signed a 400KW diesel generator set. According to the contract, Dingbo Power provides installation, transportation, commissioning, and environmental protection treatment of noise and smoke concentration in the machine room.

The project is located at the intersection of Wuxiang Avenue and Songxiang Road, Wuxiang New District, Nanning, Guangxi. Prior to this, Guangxi Yihua Real Estate Company has purchased 3 diesel generator sets in Dingbo Power, including one 850KW unit in Block B1 of Yunxing Qianlong Capital in November 2015, one 600KW unit in Block A of Yunxing Qianlong Capital in June 2016 and one 800KW unit in Block B of Yunxing Qianlong Capital.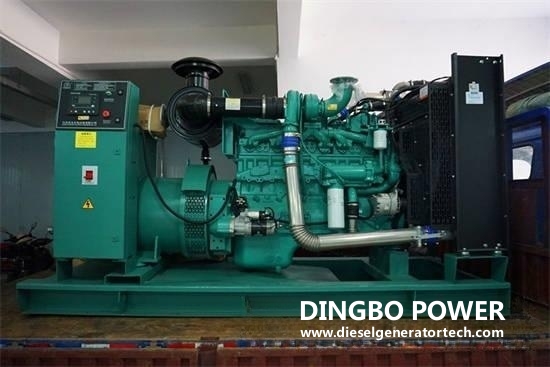 As an old customer of Dingbo Power, Guangxi Yihua Real Estate Development Co., Ltd. has been supporting Dingbo Power for many years. Thanks to Guangxi Yihua Real Estate Company for accompanying us all the way. Dingbo Power is more wonderful because of you!
Guangxi Dingbo Power Equipment Manufacturing Co.,Ltd., as an OEM supporting manufacturer authorized by Cummins to provide Chinese diesel generator sets, has professional manufacturing technology, perfect quality management system and strong R&D technical strength. It can provide users with generator sets of various specifications from 15KW to 2500KW. It can also provide users with one-stop service of design, supply, debugging and maintenance at any time. welcome contact us by email sales@dieselgeneratortech.com.