Jan. 01, 1970
Recently, Dingbo successfully signed a contract with Tianjin Gome again. The diesel generator set signed this time is a 900KW Tongchai diesel generator set. This unit will be used in Gome Northwest Electronic Operation Project to provide continuous power for the project.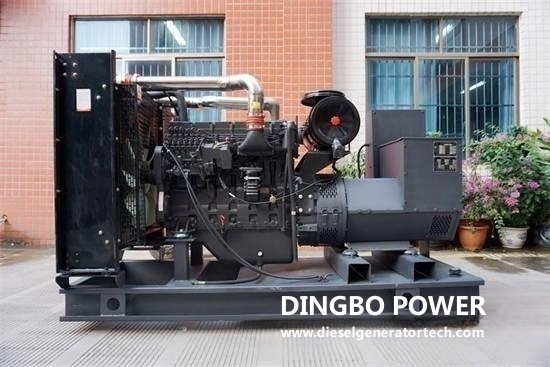 Nantong Diesel Engine Co., Ltd. specializes in the production of "Feijing", "Fulawei", "Tongchai" brand NT, T, S, J, NK, TC and other series of diesel engines and gas engines, with cylinder diameters of 135mm, 138mm, 165mm, and 200mm, and cylinder types of 2, 4, 6, and 8 cylinders in line and 12, 16 cylinder V, with power coverage ranging from 25kW to 1800kW. The products are innovated and upgraded on the basis of fully absorbing the advanced technology of AVL, an authoritative international research institution for internal combustion engines, and have independent intellectual property rights.
The characteristics are as follows:
1. DC starting, four stroke, water cooling, direct injection, 150 rpm built-in fan closed cycle cooling, exhaust gas turbocharging.
2. Integral crankshaft and gantry are engine bodies, which can be interchanged with the old 135 diesel engine as a whole
3. The generator set adopts a new type of necked combustion chamber to achieve environmental protection targets
4. Optimized design of lubrication and cooling system, reliable performance
5. It has strong plateau working ability, power reduction is less than 3%, and power range is 100kw-650kw
Thank Tianjin Gome Company for its trust in our company. Our company will continue to improve the enterprise's technology development ability and independent innovation level, and produce superior performance diesel generator sets to repay customers' support and love for Dingbo Company for many years. Dingbo company is willing to develop and make progress together with customers. As a professional diesel generator manufacturer, we always insist on using first-class talents to build a first-class enterprise, create first-class products, create first-class services, and strive to build a first-class domestic enterprise. If you would like to get more information welcome to contact us via sales@dieselgeneratortech.com.