Good News For Starlight Power Signed 400KW Diesel Generator Set
Dec. 09, 2021
At the end of the year, Jiangsu Starlight Electricity Equipments Co.,Ltd. received good news: it successfully signed a 400KW diesel generator set for the first phase of Mashan Yunxing Qianlong Family with Mashan Yunxing Real Estate Development Co., Ltd. In addition, Starlight Power is also responsible for the environmental protection project of smoke reduction and noise reduction in the generator room of the project.

It is understood that Yunxing Qianlong Family Home is the first project developed by Yunxing Group in Mashan. It is located on Yinfeng Avenue in Mashan County. It is located in the area with well-developed living facilities and is surrounded by education, municipal administration, medical care, culture and sports, and commerce, logistics, transportation and other high-quality supporting facilities.
The project covers a total area of 131.17 mu. The neo-classical palace-style garden design in the community creates a noble and elegant ecological home for the people of Mashan. Here, not only has the domestic trend and cultural positioning, but also the citizens can enjoy the fun of international high-quality life at a reasonable price.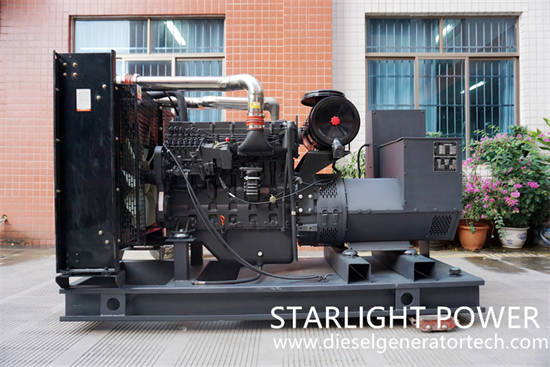 Jiangsu Starlight Electricity Equipments Co.,Ltd. is a 15-year long-term partner of Yunxing Group. Since 2005, it has maintained a friendly cooperative relationship with it. It has purchased dozens of diesel generator sets from Starlight Power, and the performance of Starlight Power generators is good. Its high-quality after-sales service has won praise from users.
Thank you very much for Yunxing Group's Mashan Yunxing Qianlong Family Diesel Generator Set Procurement Project for choosing Starlight Power as the supplier again, and thank Yunxing Group and its subsidiary Mashan Yunxing Real Estate Development Company for their support and recognition of Starlight Power. Looking forward to your inquiry, for more details, please contact us with sales@dieselgeneratortech.com