Nov. 09, 2022
At the invitation of Starlight, the foreign trade customers who are cooperating with Starlight came to the production base of Starlight diesel generator sets to pay a friendly visit and investigate the strength of Starlight on the spot.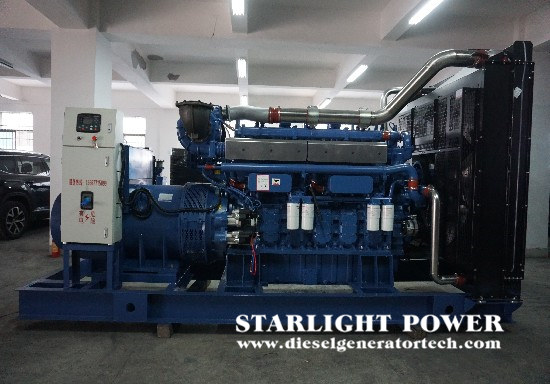 In recent years, Starlight has made great achievements in the export of diesel generator sets, and has also attracted many overseas customers to cooperate. The customer was really attracted by Starlight's good reputation in overseas markets. In contact with Starlight, the customer believed that on-site visits were the most direct way to learn about Starlight, so at the invitation of Starlight, the customer launched this visit. During the visit, the customer had a deep understanding of the company's size, production strength, market share, etc. As a large mechanical equipment, the diesel generator set, through a close field visit, enables customers to better understand the strong strength behind the Starlight "Double Same" brand, and increases customers' confidence in cooperation with Starlight.
In 2016, Starlight will continue to make efforts in the overseas export of diesel generator sets, striving to export more high-quality diesel generator sets overseas. At the same time, it will also actively learn from overseas experience, improve its own development, and further expand and strengthen its brand.
Starlight Power has advanced testing equipment, modern production technology, professional manufacturing technology, perfect quality management system, and strong technical research and development capabilities. It can provide 3KW~2500KW various specifications of ordinary, automatic, four protection, automatic switching, low noise and mobile generator sets, high quality and low energy consumption to meet the diverse power needs of customers, and can also meet users with different voltages and different frequencies. It is required to create a parallel power supply system for multiple units. If you are interested in our product or any question on generator, welcome to send email to sales@dieselgeneratortech.com.